Strong increases in new orders and output volumes in November kept Canada's manufacturers humming, while export sales were at their strongest in more than a year. This is the finding of the most recent RBC Canadian Manufacturing Purchasing Managers' Index (PMI). The monthly survey is conducted by Markit financial information services with RBC.
The index was steady at 55.3 in November, following an eleven-month peak reached in October. For the twentieth consecutive month, the index has been above 50, the neutral point on the scale. The PMI reading of 55.3 in two of three months of the fourth quarter is the highest for any quarter since the Q1 of 2011. This indicates a "robust overall improvement in manufacturing conditions" in November.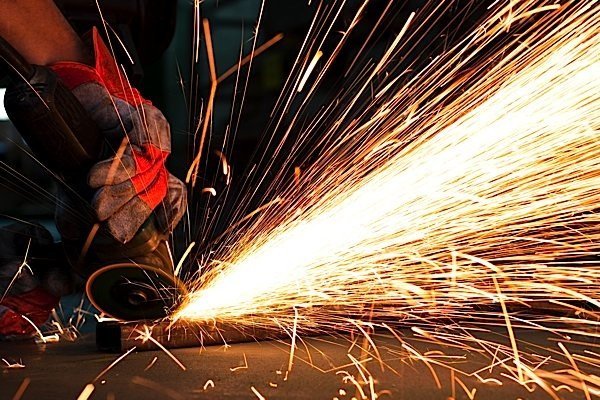 Output growth was at a three-month high, export orders rose for the second month running, and cost increases were at their lowest in a year.
Survey respondents noted that greater workloads and optimism regarding business outlook supported job creation at their plants, the statement from RBC says. Employment growth in manufacturing was the fastest it has been since last August.
Regionally, the greatest improvement in manufacturing was in Ontario, where output growth was at its steepest since March 2011. Employment also rose in Ontario, as well as in Alberta and BC, where export orders were also up. Only Quebec did not register an increase in new work in November.
"Manufacturers are benefiting from the weaker exchange rate, improving U.S. economic conditions and increased success in exporting to new markets," said Cheryl Paradowski, president and CEO of the Supply Chain Management Association. "Supply chain strains remained prevalent in November and manufacturers noted that imported raw material costs were again on the rise. However, lower fuel and transportation costs helped alleviate inflationary pressures across the manufacturing sector, with the overall pace of input price inflation the lowest for a year."
Meanwhile, in the US, Canadian exporters' largest market, manufacturing growth was also strong. The Supply Management factory index, the US metric that is comparable to the PMI here, was at 58.7 in November, its second-highest level since April 2011. Orders over the past four months have been the strongest in a decade, a Bloomberg report says. American customers are more than making up for any slack among foreign customers. In Europe, however, manufacturing "unexpectedly" contracted last month. China also saw a manufacturing index fall.