Anyone who taken a COVID-19 test knows that the wait for results can seem like they're taking an exorbitant amount of time, especially for those who need to return to the workforce as soon as possible.
---
The pandemic has shown researchers, medical workers, and the public alike that quick, affordable, and reliable testing is needed. Stanford engineers may have found the perfect solution, recently announcing that they've developed and studied a new COVID-19 test using "lab on chip" technology. The test, which is half the size of a credit card and only cost $5,000 to develop, can deliver results in 30 minutes, compared to the current result times that take anywhere from a few hours to several days.[1]
The study's senior author, Juan G. Santiago, the Charles Lee Powell Foundation Professor of mechanical engineering at Stanford and an expert in microfluidics, described the device, saying, "The microlab is a microfluidic chip just half the size of a credit card containing a complex network of channels smaller than the width of a human hair."[2]
After collecting a nasal swab, a technician drops the sample into the microlab which first extracts then purifies the sample to isolate any RNA, the virus' genetic fingerprint, that may be found in the sample. The system amplifies RNA before converting it into DNA, after which the technician adds an enzyme called CRISPR-Cas12 to determine if the DNA sample came from the coronavirus. Once the enzyme is activated by the coronavirus, florescent probes inside the device begin to glow.[3] "Our chip is unique in that it uses electric fields to both purify nucleic acids from the sample and to speed up chemical reactions that let us know they are present," Santiago said. Currently, the DNA amplification process is performed in a separate process, but Santiago believes the system will be self-isolated on a single chip within a few months.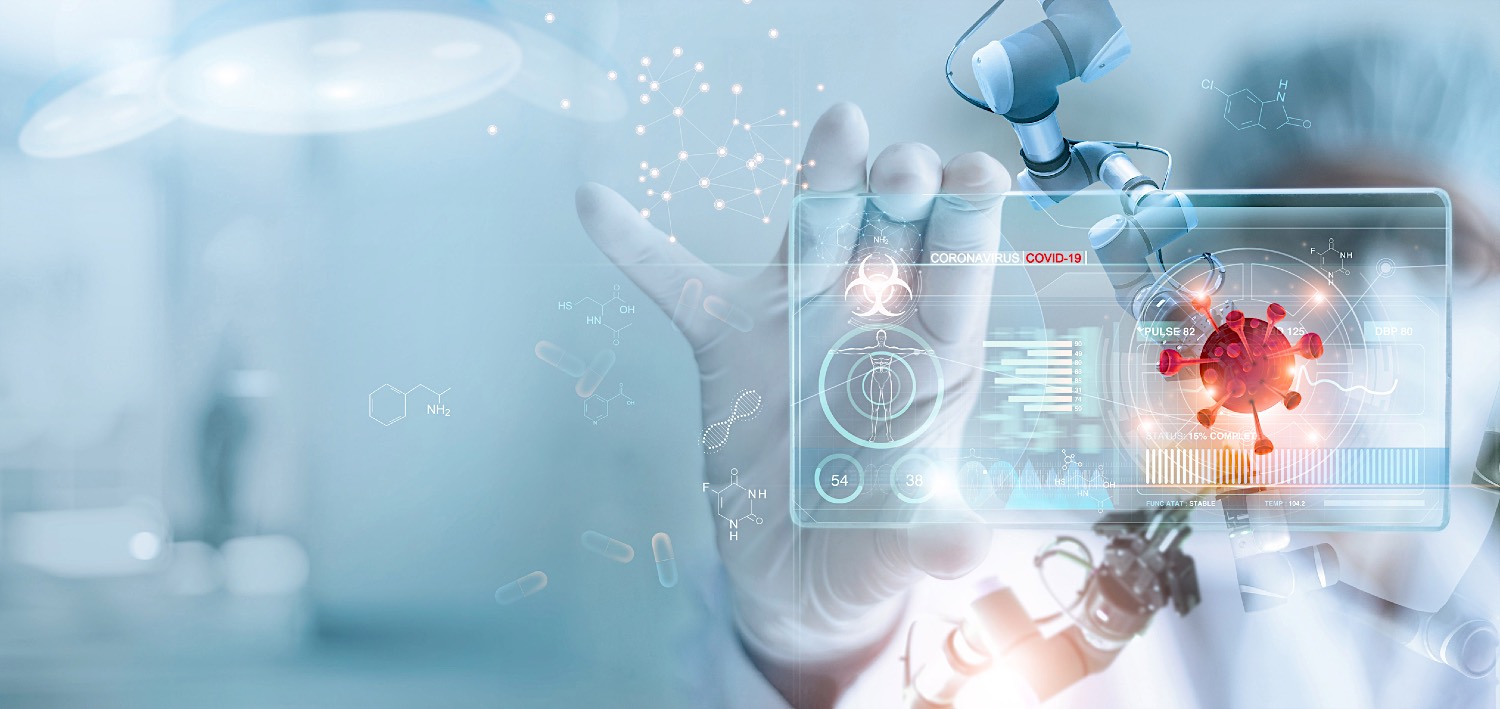 Ashwin Ramachandran, a graduate student at Stanford and the study's lead author, explained how the test differs from current models in what is being tested, saying, "Our test can identify an active infection relatively quickly and cheaply. It's also not reliant on antibodies like many tests, which only indicates if someone has had the disease, and not whether they are currently infected and therefore contagious."
The test isn't strictly for COVID either, and can easily be modified to test for a range of viruses, including E. coli and tuberculosis, with Ramachandran explaining, "If we want to look for a different disease, we simply design the appropriate nucleic acid sequence on a computer and send it over email to a commercial maker of synthetic RNA. They mail back a vial with the molecule that completely reconfigures our assay for a new disease."
Source
---
Source: "How long does it take to get COVID-19 test results?," Medical News Today
Source: "Stanford engineers have developed a genetic microlab that can detect COVID-19 in minutes, Stanford News
Source: "Electric field-driven microfluidics for rapid CRISPR-based diagnostics and its application to detection of SARS-CoV-2," Proceedings of the National Academy of Sciences in the United States of America