It's no secret that many car companies are trying to figure out how to break into the electric car market. It appears that Hyundai is ready to ramp up their efforts concerning all-electric vehicles. Specifically, Hyundai hopes to sell 1 million battery-electric vehicles, or BEVs, by 2025. The company announced that they will be bringing 23 all-electric models to market by this time.
---
This is quite an increase from the company's previous prediction that it would sell 500,000 BEVs by 2025. The Hyundai Group had also previously stated that they planned on bringing 16 models to market by 2025, so it is evident that this is an aggressive move to increase all-electric vehicle efforts.
The Hyundai Group has created a BEV architecture called E-GMP. It is the group's modular platform with battery modules that can be adjusted depending on the vehicle's size and the kind of vehicle. E-GMP stands for Electric – Global Modular Platform.
E-GMP Details
The new technology will allow vehicles to travel over 500 kilometers on a full charge, and the Hyundai IONIQ 5 will be the first vehicle to use the E-GMP. E-GMP will also allow for bidirectional charging. Interestingly enough, E-GMP will also boast an Integrated Charging Control Unit (ICCU) that will be able to power small appliances. The eventual goal is to allow E-GMP vehicles to be used as a power backup source for actual homes.
Vehicles based on the E-GMP platform will reportedly offer increased driving range, a more powerful driving experience, and increased developmental flexibility. The platform is flexible enough to work with cars, SUVs, and CUVs.
Hyundai will continue to sell its current vehicles based on internal combustion engine (ICE) platforms. These vehicles will be smaller and less powerful than the E-GMP vehicles. Hyundai, Kia, and Genesis will all be selling BEVS with similar size and performance characteristics. Many of these models will be differentiated based on some unique features and their interior/exterior.
These BEVs will also be able to reach an 80% charge within 18 minutes. At least one high-performance model will be marketed to driving enthusiasts, and the model will accelerate to 100 km/h in "less than 3.5 seconds." There are no details regarding which Hyundai brand will first receive the model.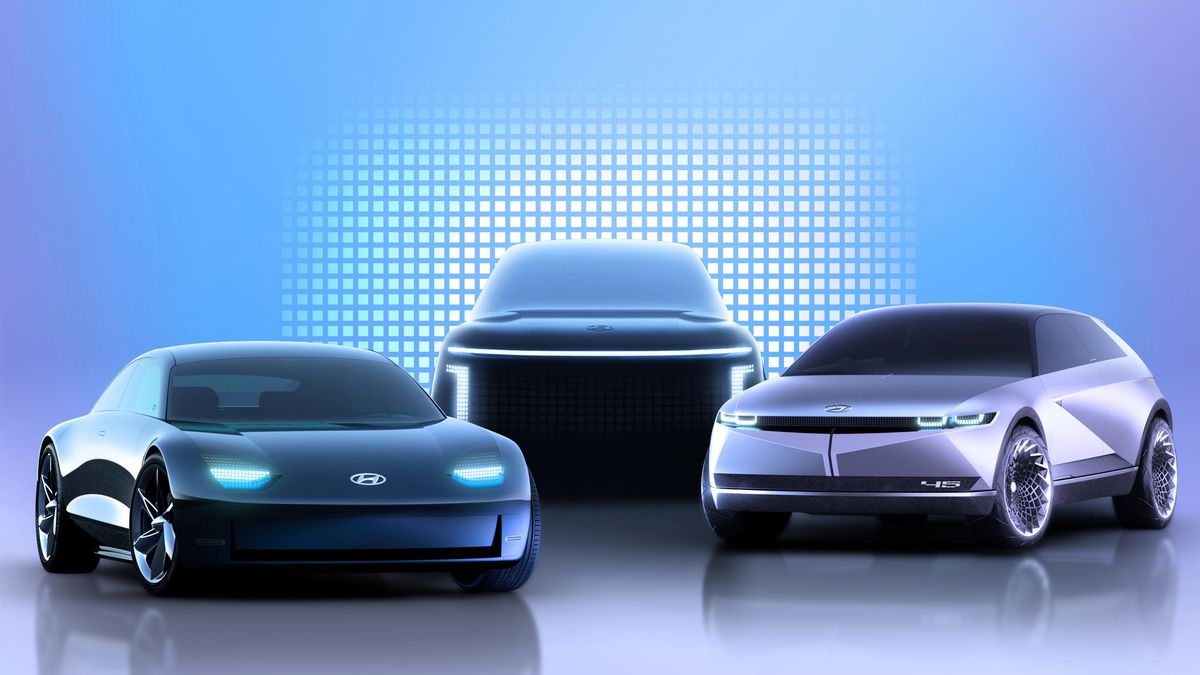 More Information
It's also important to note that all 23 BEV models will not be available in all markets. The Hyundai Group has been fairly transparent about the fact that the majority of these vehicles will be earmarked for Europe. For those that are unaware, there is European legislation in place that will issue fines for companies that do not meet fleet emissions limits.
Several companies have already had to pay millions in fines to purchase credits to avoid fines. Fiat Chrysler, for example, has struck a deal with Tesla to avoid EU fines. Tesla will reportedly make hundreds of millions of euros from the deal. Fiat Chrysler Automotive, or FCA, also owns notable car brands like Jeep and Dodge.