The Bloomberg Canada Economic Summit 2014, held yesterday in Toronto, focused on the natural resources sector, as well as technology, manufacturing and real estate, according to organizers. Kathleen Wynne spoke about Ontario's plans to take advantage of the energy boom in Canada, specifically with reference to the proposed Energy East Pipeline. TransCanada has not yet applied to the National Energy Board for permission to build the line.
If approved, Energy East would cost $12 billion to build, and would carry Alberta crude to the Maritimes, from where it could be shipped to India. It would be North America's largest oil line, with a capacity of 1.1 million barrels per day.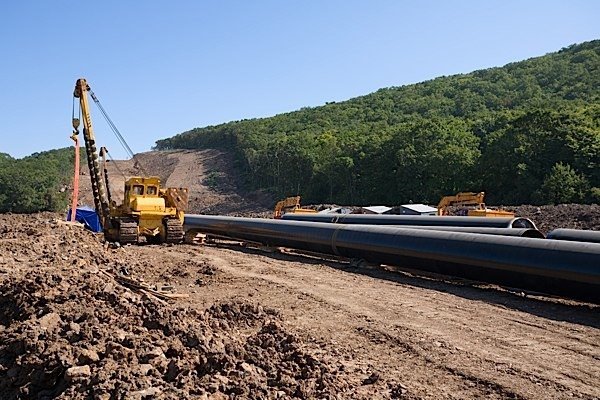 The Chief Executive Officer of TransCanada, Russ Girling, acknowledged that his company's troubles in getting the Keystone XL pipeline approved for transporting the same Alberta crude south through the United States have changed the relationship between Canada and the United States. If the US does not want Canada's oil, then Energy East would be even more important to the company, and to the country. The US currently buys virually all—98 per cent—of Canada's oil exports.
The Energy East pipeline has the tentative support of the New Democratic Party, as leader Thomas Mulcair called it preferable to Keystone and a step in the right direction because it would supply refineries in Canada.
Producers and governments are more definitely in favour of the line. New Brunswick's energy minister, Craig Leonard, said that the province is "very keen" to see it built because of the economic benefits it would bring.
The head of Canadian Natural Resources, a major heavy oil producer, has said that exporting Canadian oil from the east coast is an option, a "good route" to get oil to India, which is a growing market. Steve Laut told Bloomberg that Indian buyers had already contacted his company and are keen to buy Canadian oil.
TransCanada says that oil could be flowing into Saint John by late 2018.