Elon Musk's vision is unrestrainable, brilliant and consistently races ahead of naysayers and regulators. Elon Musk recently tested his Hyperloop pod concept at 200 mph. [Video below.] Meanwhile, not waiting for approvals, he continuing boring tests (with The Boring Company) for the underground Hyperloop. Ultimately, the engineering goal is to design the Hyperloop to travel at the speed of a jet aircraft.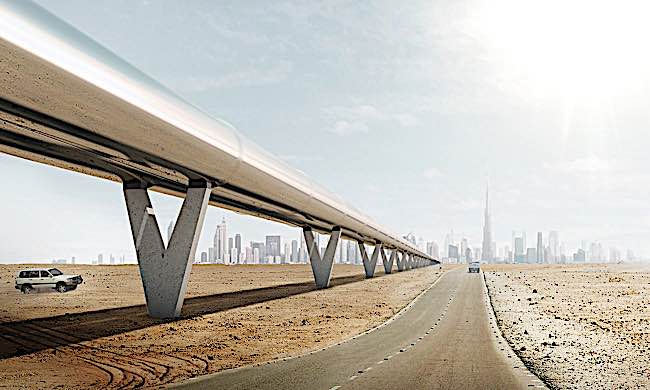 On Oct 20, Maryland officials gave Elon Musk's Boring Company permission to dig a ten-mile test loop beneath the Baltimore-Washington Parkway. Despite pundits who cite the vision as nearly insurmountable from an engineering point of view, Elon Musk is already proving them wrong.
Test a5t 201 mph:

Elon Musk's revolutionary new train system, the Hyperloop, seems like something straight out of futuristic science fiction. Plans for the Hyperloop include travelling from London to Edinburgh or from Los Angeles to San Francisco in under thirty minutes. Is such a thing possible, and how soon could it be up and running?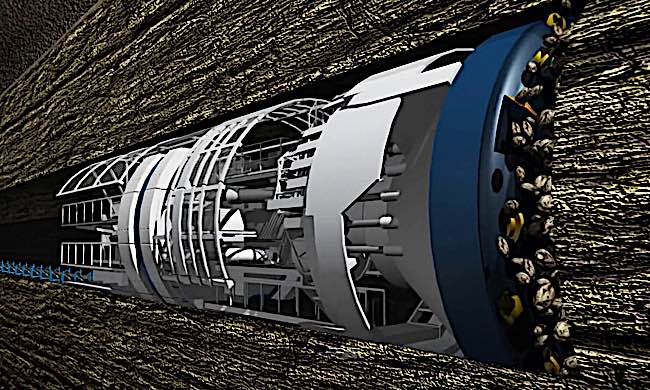 The system is described as being similar to a vacuum tube system used to move documents from place to place. Think of Wayne Szalinski's mail chute in Honey We Shrunk Ourselves. Musk calls the train system "a cross between a Concorde, a railgun, and an air hockey table." The Hyperloop uses a levitating train and a low-pressure transit tube to achieve high speeds, while remaining cleaner than other methods of transportation.
Speeds over 700 miles per hour have been proposed, though concerns have been voiced concerning the implications of such speeds, particularly in relation to passenger travel. After all, the speed, acceleration, and deceleration could pose enormous risks if not implemented properly.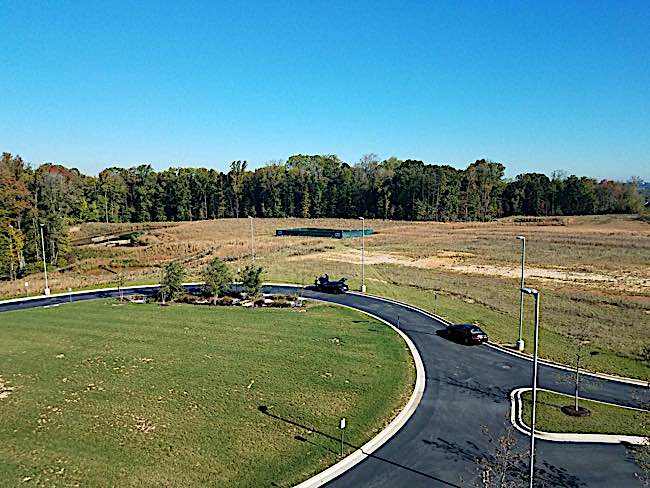 An advanced linear motor system has been proposed as a means of propulsion. This system will accelerate the capsule above 760 miles per hour. However, it will only be implemented at various points throughout the tube, depending on the length of the journey. This motor system provides various benefits over permanent magnetic motors. It allows for a smaller and lighter pod, lower material costs, and increased safety and comfort when travelling at such high speeds.
The Hyperloop's design utilizes air bearings for pods rather than wheels so that the train is floating on air. Additionally, the tube is suspended on pylons, which adjust for movement in the event of earthquakes, ground settling, and other environmental changes. The Hyperloop will also be built in tunnels that have had air sucked out, resulting in lower pressure that will allow for less resistance and greater energy efficiency. Musk has proposed the idea of using solar panels to power the tubes, as well as incorporating underground systems.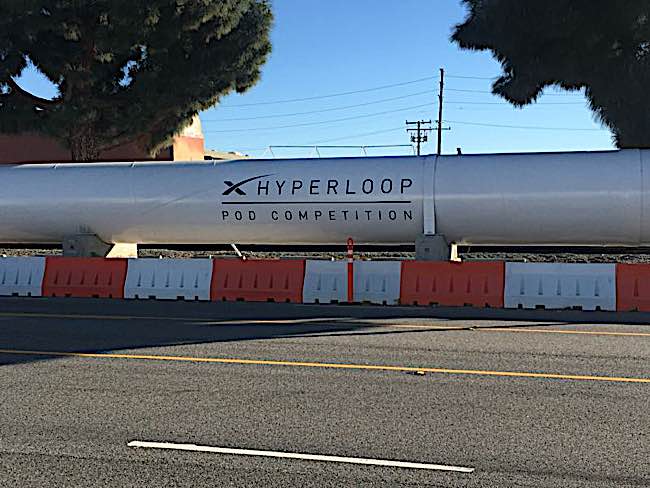 Though it is not sure when the Hyperloop will become a reality, SpaceX has built a one-mile test track in California, where the first successful trial was performed. Another test was performed in Nevada, where an 8.5-metre pod levitated on a test track for 5.3 seconds and reached 70 miles per hour. A third pod was also tested, travelling along a 500-metre test track. The 8.7-metre passenger pod reached a speed of 192 miles per hour before coming to a complete stop.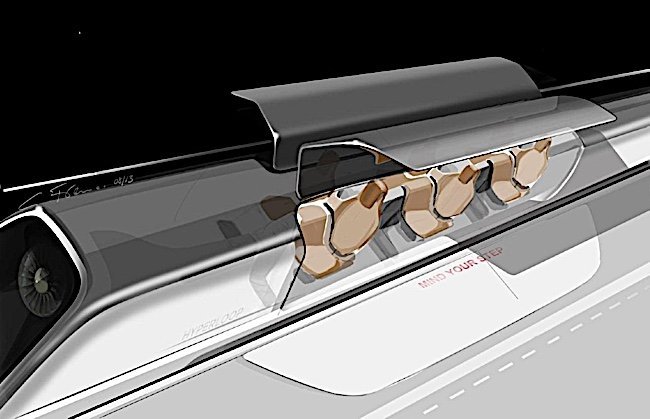 Currently, plans have been proposed for a 354-mile journey from Los Angeles to San Francisco as well as a journey from New York to Washington DC. A passenger-only Hyperloop is estimated to cost $5.8 billion to construct, while a similar system that also allows for cargo transport would cost roughly $6.7 billion. Tickets are projected to cost $30, which would allow manufacturing costs to be paid off in approximately eight years.
The Hyperloop has garnered quite a bit of attention, and curious people from around the world have been waiting to see when it might become a reality and whether their area will be fortunate enough to have the system implemented.