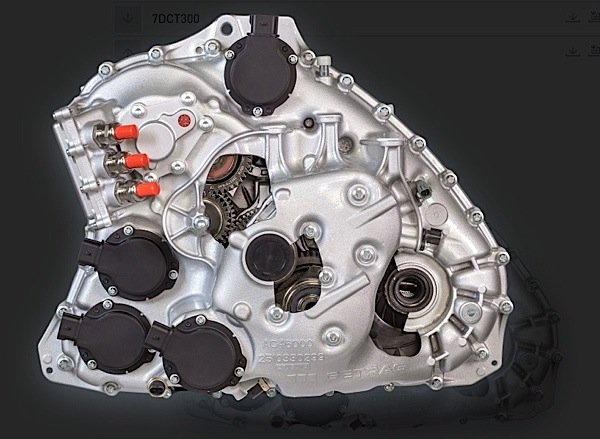 Two of the world's leading automotive companies announced today that they are joining forces in a move that will bring "extraordinary benefits" to both parties. Canada's Magna International will acquire German auto transmission supplier Getrag for 1.75 billion euros ($2.45 billion CDN). Magna is one of the top five global automotive suppliers. Getrag, which has been in business for eighty years, has 13,500 employees in twenty-three locations and has invested more than $1 billion euros ($1.4 billion CDN) in its global facilities in the past decade. Getrag supplies transmission systems to many of the world's largest car manufacturers.
In its statement about the acquisition, Magna notes that Getrag is a leader in dual-clutch transmissions, expected to be one of the highest growth segments over the next decade. Magna CEO Don Walker said in a statement that the company has identified the powertrain business as a "strategic priority," and called Getrag an excellent fit with that strategy. "Getrag is a technology leader in a product area that we believe is well-positioned to benefit from industry trends that are driving increased vehicle fuel-efficiency and reduced emissions."
Getrag also has "significant" joint-venture arrangements with Ford and two Chinese auto makers, Jiangling Motors Group and Dongfeng Motor Group. The German company's Chinese sales were around 300 million euros ($420 million CDN) in 2014, according to the Financial Post, and are expected to increase to more than $3 billion euros ($4.2 billion CDN) by 2019. Getrag's total sales could reach 6 billion euros ($8.4 billion CDN) in the same period.
Magna already operates in China, Walker said, but the acquisition of Getrag, which will give the company more expertise in management and operations and relationships, is expected to "accelerate" Magna's growth in China. As of 2014, Magna's sales in Asia were reported at $1.64 billion US, less than 5 per cent of its total worldwide revenue.
Another trend that will reshape the auto sector, Getrag noted in its statement, is electrification, which will require "high investments" from OEMs and suppliers. The combined businesses, it said, will be able to "fully participate in the technology changes" that the industry is facing.