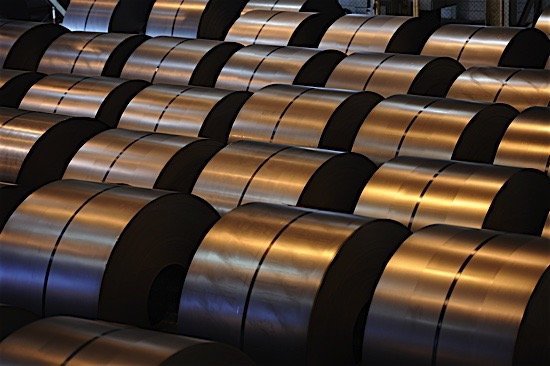 After a rising chorus of criticism from the industry and from local chambers of commerce, the federal government announced today that it has launched an investigation into "alleged injurious dumping" of steel products from China, South Korea, Spain, the United Arab Emirates and Great Britain. China is also named for "alleged injurious subsidizing" of industrial steel components. The action was taken by the Canadian Border Services Agency (CBSA) under the Special Import Measures Act, and act intended to protect Canadian industry from "injury" caused by the dumping and subsidizing of imported goods.
The Canadian Institute of Steel Construction (CISC) has already declared that it welcomes the decision. CISC president Ed Whelan said in a statement that Canada's economy functions best "when there is fair, market-based competition." The steel industry is concerned, he said, about the impact of "unfairly traded goods" entering the Canadian market, and they view the CBSA investigation as "an important step" to promote fair trade.
Dumping is defined as the selling of goods to importers at prices that are lower than prices for comparable goods in the exporting country, or when goods are sold to the importer at unprofitable prices. Subsidizing occurs when goods imported into Canada benefit from foreign government assistance in the form of loans at preferential rates, grants or tax incentives.
In an open letter to the prime minister released just before the recent G20 Summit in China, the National Director of the United Steelworkers, Ken Neumann, and the president of the Canadian Steel Producers Association, Joseph Galimberti, warned Justin Trudeau that "irreversible harm" would occur unless Canada ensured trade fairness for steel. The letter also urged that Trudeau use the G20 as an opportunity to press for "meaningful action" to address the root cause of global overcapacity in steel.
The Canadian Institute of Steel Construction and its member companies believe that Canada's economy functions best when there is fair, market-based competition. We are concerned about the impact of unfairly traded goods entering the Canadian market and view the CBSA's investigation as an important step to promote a fairly traded Canadian market.
The authors of the letter pull no punches. Companies and countries engaging in unfair trade have proactively adjusted their practices to skirt Canadian regulations and unfairly gain access to our market. "Sophisticated direct electronic solicitations; offers to circumvent duties in place; falsification of documents; price engineering; and other manipulations to understate the actual costs associated with production are all commonplace and constantly evolving far beyond what is currently contemplated in Canadian legislation."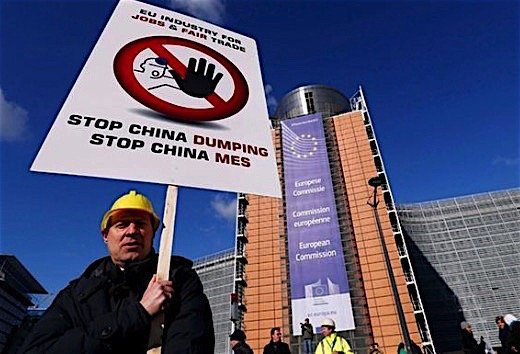 Nor is there any doubt in Canada where the blame lies. "Massive state ownership of and support for China's steel sector is the single largest force disrupting established trade patterns and degrading pricing of steel products globally today."
Chinese steel is already subject to high duties in Canada. The Canadian International Trade Tribunal imposed duties of 357 per cent, an action supported by the industry, which is considered threatened by low steel prices and oversupply of subsidized steel from abroad.