The latest application for a licence to export liquefied natural gas from Canada by a foreign-owned company is adding to the sense of expectancy that has taken over in British Columbia. A company owned by an Indonesian businessman, Woodfibre LNG Export Ltd., is seeking a licence to export the relatively small amount of 2.1 million tonnes of LNG per year, for 25 years. However, it joins a growing list of companies that have applied for export permits, including Exxon-Mobil, Petronas, and BG Group. Other big players who are interested include Shell, Chevron, and Apache Corp.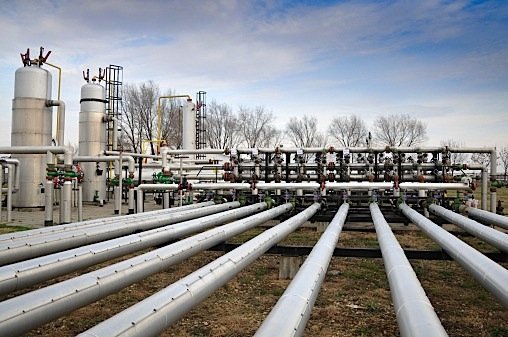 The BC government is clearly excited by the prospect of a gas rush, and says the province will need more than 100,000 new workers to fill all the jobs that LNG is going to bring. A report by the Natural Gas Workforce Strategy Committee said that 60,000 workers will be needed to build all the plants and pipelines that have been proposed for BC, and another 75,000 workers to operate them once they are running.
A newspaper editorial, calling the LNG boom a "unique opportunity" for the province, said that the industry could generate revenues of more than $100 billion over the next thirty years. The Victoria Times Colonist calls for immediate action by the government to ensure that British Columbians benefit from the export of LNG. "The natural gas sector is going to be a key part of our lasting legacy for future generations," the paper says. "It has the promise to change our economy."
However the government of BC, headed by Christy Clark, has put estimates of LNG's potential much higher, saying it could be worth $1 trillion over the next thirty years. The estimate of potential employment and revenue is based on having five LNG export plants operating in BC by 2021. Today, the premiers of BC and Alberta said that they were working together to promote the export of LNG and oil to Asia, where they hope to sell if "at a much higher price."
An article in the Oil and Gas Financial Journal cautions that while Canada has "enviable" reserves of shale gas, getting those reserves to market will require "significant developmental efforts and commercial compromises." And there is increasing competition from US producers.
Opposition politicians in BC have pointed out that none of the proposed export projects has been finalized, making government projections of huge employment gains and revenues highly speculative. One potential obstacle to such projects is land claim disputes by first nations bands in Alberta and BC.
The announcement that federal liberal MP Bob Rae will chair a committee of First Nations set up to work through the proposed Kitimat, BC LNG project has been described as a positive step in the ongoing development of that proposed project. The Kitimat project includes a pipeline from Alberta, and would be located on First Nations land. The export facility would be capable of handling 24 million tonnes of LNG annually, according to reports.