NASA says that it is developing the capabilities needed to accomplish a long-time goal of the space agency, the ability to land on Mars. NASA says it will send astronauts to an asteroid by 2025 and Mars in the 2030s. NASA leaders will showcase their human exploration path to Mars at an Exploration Forum at NASA headquarters on April 29. The event is open to the public and will be carried live on NASA Television and the agency's website.
Last week, at the Humans 2 Mars Summit held in Washington DC, NASA administrator Charles F. Bolden said it was vital that we become a "multi-planet species" in order to survive in the long term. Saying that the public was ready for this, he laid out a multi-billion dollar plan to get humans on the surface of Mars by 2030. A poll funded by Explore Mars and Boeing showed that 75 per cent of Americans believe that people will land on Mars by 2033. Chris Carberry, executive director of Explore Mars, said "The survey results suggest Americans are ready for a renewed dedication to exploring the solar system."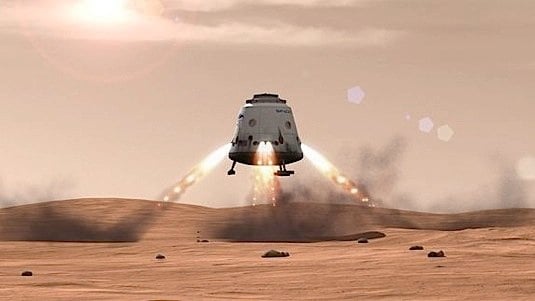 Sending humans to Mars by the 2030s is feasible, experts from government, industry and the academic world have found, provided the funding is made available. It would require international cooperation and private industry support, but the consensus is that manned Mars missions should be a NASA priority.
Aside from NASA, a number of other organizations, private and public, are working on their own plans to send astronauts to Mars. The earliest of these ventures could happen in just four years. A nonprofit called the Inspiration Mars Foundation wants to send two people on a fly-by past Mars in January 2018. They would fly within 160 kilometres of the planet's surface, but not actually land.
A Netherlands group called Mars One hopes to land four astronauts on Mars by 2023, and leave them there. Additional "colonists" would be launched every two years to establish a permanent colony.
Elon Musk, the billionaire entrepreneur behind the Tesla and SpaceX, which has already successfully launched rockets to the International Space Station, is working to develop a reusable rocket powered by liquid oxygen and methane. It would carry large numbers of colonists to Mars where he envisions a community of 80,000. A prototype rocket called "Grasshopper" is already being tested. Last October the rocket flew more than 2000 feet into the air before successfully returning to the launch pad for a vertical landing. It was its highest flight so far. It will attempt a soft water landing later this year in California.