A $15-billion dollar arms deal with Saudi Arabia may not be canceled in response to a high-profile murder of a Washington Post journalist, Jamal Khashoggi. Prime Minister Justin Trudeau publicly foreshadowed concerns over scrapping the deal, citing "significant financial penalties" if he cancelled the agreement.
Any penalties would be at the expense of Canadian taxpayers and would impact General Dynamic Land Systems of London, Ontario, who is under contract to build light-armoured vehicles for the Kingdom.
The Saudi government has denied murdering Khashoggi, and President Trump echoed other world leaders yesterday when he said, "worst cover-up ever." Meanwhile, Saudi Crown Prince Mohammed bin Salman described the crime as "heinous" and said, "Saudi Arabia will go and implement all necessary rules and investigate deeply… and to bring to justice those who are responsible." He announced at an investor's conference in Riyadh.
It seems unlikely Canada will pull out of the deal, given the cost and other repercussions — although the Prime Minister did not make it clear who would be receiving any penalties: General Dynamics Land Systems, or Saudi Arabia. Still, the government will be expected to appear to act and to condemn the atrocity.
"One of the issues we are faced with is a contract that was signed by the previous government that makes it extremely difficult for us to withdraw from that contract without significant financial penalties on Canadians," Trudeau said.
He added that there would be action: "We are working very hard and looking at our options, because as we said, this situation, if indeed the stories that are widely being reported turn out to the case, then Canadians expect us to act."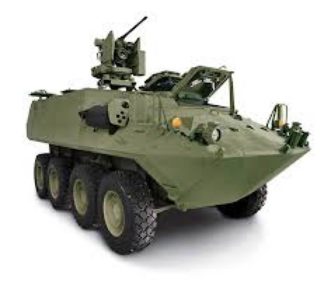 Close associates of bin Salman were implicated in the Washington Post columnist's murder. The official story of what evolved from denial by the Saudis, to an operation of rogue agents, to an interrogation gone wrong.
In Canada, opposition parties have called on the government to take firm punitive action against Saudi Arabia, although there is no consensus on what should happen. The NDPs, generally, want the arms deal cancelled, while the Conservatives seem to favour other actions, such as reducing oil imports.
Details of the contract with the Saudis remain secret. Amnesty International Canada's Alex Neve stressed that this incident should encourage companies, and the government to consider the human rights track record of a partner in contract negotiations for arms:
"When human rights considerations are given short shrift at the outset in approving arms deals with countries that have notorious human rights records, the implications are not only the very real risk of contributing to the commission of war crimes and other serious rights violations, but also that it may cost a great deal of money to make things right later on."
Recently, General Dynamics Land Systems announced layoffs. The union spokesperson, Jim Reid, was concerned that more are on the way: "It's been in the wind. I think there may be more coming."
.