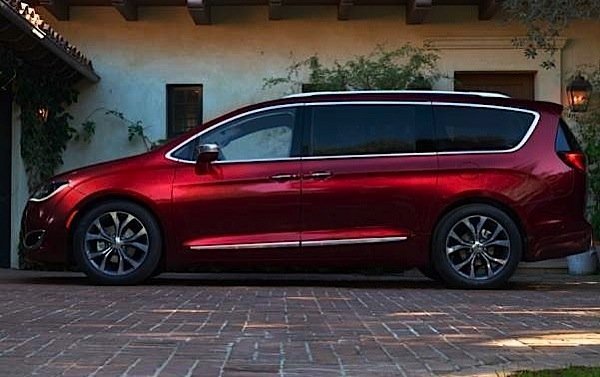 Good news from Fiat Chrysler is somewhat tempered by a warning from Ford. At the Canadian International Auto Show in Toronto, the CEO of Fiat Chrysler Automobiles (FCA) Canada, Reid Bigland, announced that the company has hired twice as many new workers at the Windsor assembly plant as had originally been expected. Over the past nine months, FCA has added 1,200 workers and invested $3.7 billion in the Windsor plant in preparation for building the Chrysler Pacifica minivan. The Windsor plant now employs around 6,000. Bigland said that he was "very proud" that the company is doing its part in Windsor, and for the Canadian economy.
That economy, however, is at risk, according to both Bigland and Ford Canada CEO Dianne Craig. Also speaking at the auto show in Toronto, Craig said that the Trans-Pacific Partnership (TPP) deal negotiated by the Harper government will be a bad deal for Canada, with "no positive outcome for Canadian manufacturing." The Ford executive said that her company supports free trade but it has to be "fair trade" as well. She also warned that Canada could lose more new auto-sector investment to Mexico if the government does not do more to attract investment.
This view is echoed by Canada's auto industry advisor, Ray Tanguay. The former Toyota Canada CEO wants to see the Canadian and Ontario governments work more closely together to facilitate investment in Canada. Mexico, Tanguay said, has developed a successful model in ProMexico, a focused "window of concierge services" they provide to investors. He said that he has learned, since taking on the advisory role last June, that Canada has an image problem when it comes to foreign investment in the auto industry. Canada is seen as an expensive place to build cars, and one where it is difficult to negotiate with two levels of government bureaucracy, provincial and federal.
The benefits that Ontario has to offer are strong—the highly educated and skilled workforce, universal health care, relatively low corporate taxes, the favourable currency exchange with the US, and the already established auto production cluster—but more needs to be done to sell these benefits. They outweigh the cheap labour costs of Mexico, reportedly $5–$8 per hour, he said.
Tanguay will be delivering a report and his recommendations to both levels of government later this year.