The "battle" between Canadian aerospace company Bombardier and U.S. giant Boeing Co. has united the unionized workers and management at Bombardier in a rally. In a rare show of solidarity, union workers and managers at Bombardier to bring "awareness to the fight" between Aerospace companies that also have the governments of Canada and the U.S. at odds.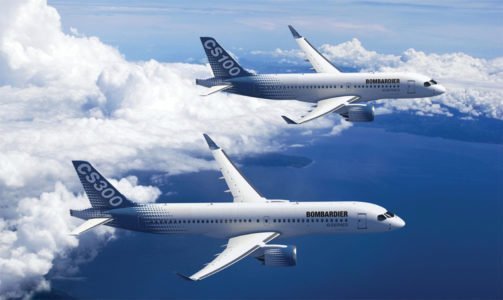 Boeing's position is that Bombardier is selling CSeries passenger jets at an unfair, low price, only possible due to subsidies from Canadian and provincial governments. Next week, U.S. Department of Commerce will decide on "preliminary duties" against Bombardier's CSeries planes.
Bombardier says that Boeing acknowledged it did not compete for the Delta competition, making it hard to understand what their complaint is.Regardless, on Oct 5, the U.S. International Trade Commission (ITC) will make its determination regarding "injuries" in its "preliminary anti-dumping determination."
Industry analysts expect duties will be imposed
Despite complaints from the Canadian government and Bombardier, analysts expect preliminary duties will be imposed. Meanwhile, the Canadian government is putting pressure on Boeing by threatening to cancel its plans to buy eighteen Boeing Super Hornets. Boeing indicated at a board meeting that it will not cancel the complaint despite the loss of business from Canada.