Hoping to build up to 30 of their BE-4 engines in a new facility in Huntsville, Alabama, Blue Origin's President Robert Meyerson committed to plan contingent on a production contract with United Launch Alliance. United Launch Alliance use the BE-4 in their Vulcan rocket.
"Alabama is a proven leader in aerospace manufacturing with the highest-skilled workforce, business climate and leadership that we need to produce low-cost rocket engines that we need to protect the nation, (and) explore the universe," Meyerson said.
2015's successful launch and landing of the Blue Origin capsule:

Although Blue Origin, owned by Amazon founder Jeff Bezos, is considered a major contender in the procurement process, the decision is not yet made. Blue Origin and United Launch Alliance partnered in 2016 with the U.S. Air Force in work that led to the propulsion for the Vulcan — a heavy payload vehicle.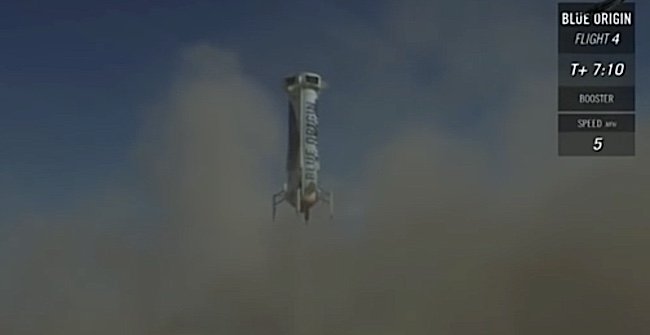 $200 million facility
Blue Origin indicated it would invest $200 million in the facility. Alabama provided an incentive of over $50 million in tax incentives and reimbursements.
The BE-4 will be used in other vehicles, such as Blue Origin's own New Glenn orbital rocket.