Tesla Motors has surpassed Toyota as the largest auto maker in the state of California and is likely to remain so. The electric car maker said that it now employs more than 6,000 workers there, ahead of Toyota's 5,300. Toyota, however, will be moving most of its production out of California by 2017, leaving Tesla securely in the number one position. The company's main factory, occupying 510,000 square metres, was originally built by General Motors in 1962. Many are saying that Tesla's presence marks the resurgence of California's dying auto industry.
Tesla hopes to turn out half a million of its electric cars per year by 2020, and Tesla founder Elon Musk has been speaking of the need for battery "gigafactories" to accomplish his goal of making a mass-market electric car. He announced that he would build one gigafactory, with production capacity of 500,000 units per year, back in February, but so far has not specified where it will be. He has said that building such a factory, which would cost roughly $5 billion, is the only way to cut production costs so that he can sell more of the cars. With the addition of gigafactory-scale production, Musk believes they can lower the cost of the battery by at least 30 per cent, thanks to economies of scale, innovative manufacturing processes, reduction of waste and reduced overhead. The Model S Tesla now starts at $72,000.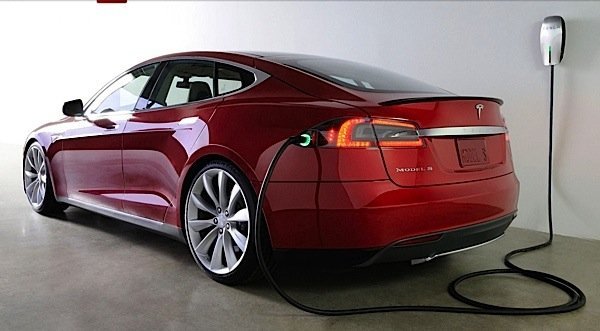 The Tesla batteries currently in use are made by Panasonic. Musk estimates that his single proposed gigafactory will be capable of producing as many lithium-ion batteries as are currently produced worldwide. Musk recently said that the world would need 200 of these gigafactories to supply demand, assuming worldwide demand for electric cars replaced demand for conventional cars. Current auto production is around 65 million annually, but that is projected to rise to more than 100 million in coming decades.
Is this switch to electric cars likely to happen on such a scale? Musk is optimistic, based on the way other disruptive technologies like digital cameras, MP3 players, laptops and smartphones have taken hold.