Although cities all over North America are aggressively show-casing their cities — some of them resorting to strange "look at us" tactics — Toronto's pitch for the much-desired Amazon HQ2 may be simpler and more enticing. In a nutshell — people.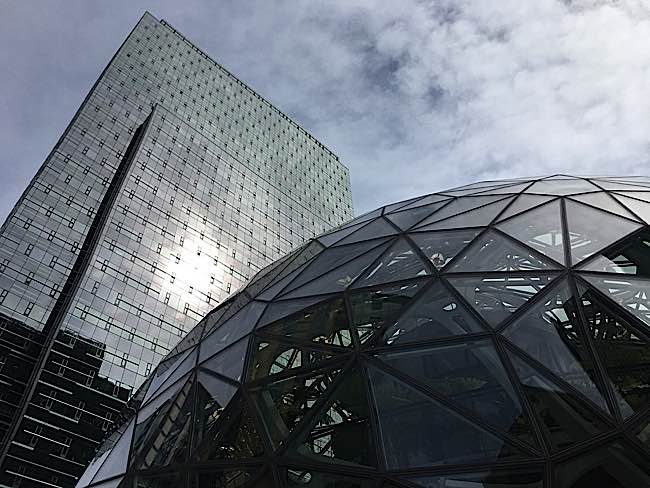 Although there are tech prospective employees in the U.S., the current immigration policy does not favour "importing" the best talent. Canada's more sensible and relaxed immigration policies favour skilled tech immigration. In fact, in Canada, Amazon could "scout worldwide" for the best talent, fairly comfortable that the candidate would be "importable", assuming they are not a security risk.
Canada' weaker dollar and other factors also play into the Canada-scenario.
A spokeswoman for Toronto Global, who are putting together the Toronto bid:
"Our open immigration policies make it easier for companies to gain access to global talent, and our inclusive and tolerant society makes Canada and the Toronto Region a top choice for international students." [1]
Toronto as primary Canadian choice
Although Vancouver is also pitching with a similar logic, Toronto generally has the larger pool of current talent, access to a larger population and more financial and infrastructure resources. Cost of living is also slightly lower than Vancouver, and considerably lower than U.S. competitors such as New York City.
According to CNNTech, other cities are going to extraordinary lengths to be "noticed" — likely because they don't have the built-in Canadian advantage:
Birmingham: they went gimmicky with three two-story-tall Amazon delivery boxes distributed around the city.
Stonecrest, Georgia: voted to dedicate 345 acres to Amazon, naming it "City of Amazon"
New Jersey: came out hitting with $5billion in tax breaks over 20 years.
NOTES
[1] Source CNNTech "Cities are doing wacky things to host Amazon's second headquarters.