Four enthusiastic volunteers face the next 200 days in close quarters in China's Earth-based lab that simulates a Lunar habitat. The experiment will analyse long-term life in a small 160-square-meter habitat, endearingly named "Lunar Palace" or "Yuegong-1."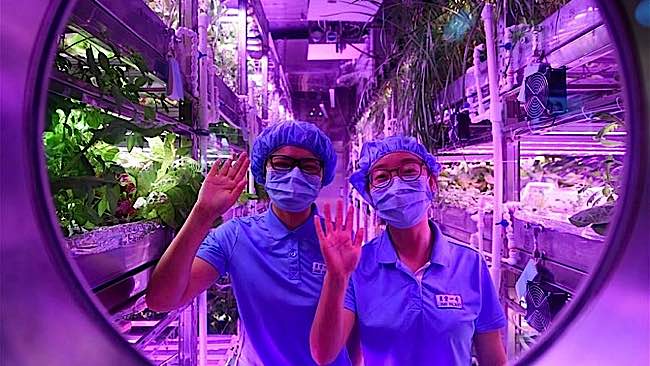 Complete with plants, the lab is a bio-regenerative life pod, located on the campus of Baihang University. The "200-day" group follow on the successful test of 60 days with the previous "crew." In between the two large missions, a mini "transitional" session with eight people (in two sessions) on July 9, 2017. Previously, a 105-day trial was successfully conducted.
Bio-Regenerative Environment
Technologies developed in these "biodomes" can have long-term benefits here on earth. Experimental crops and plants are grown, including food, and human waste is treated with bio-fermentation.
There is a main cabin with four cubicles with beds, a single washroom, animal-husbandry room, waste-treatment room and other basic needs.
After the 200 day session, there are plans to run a full one-year living experiment.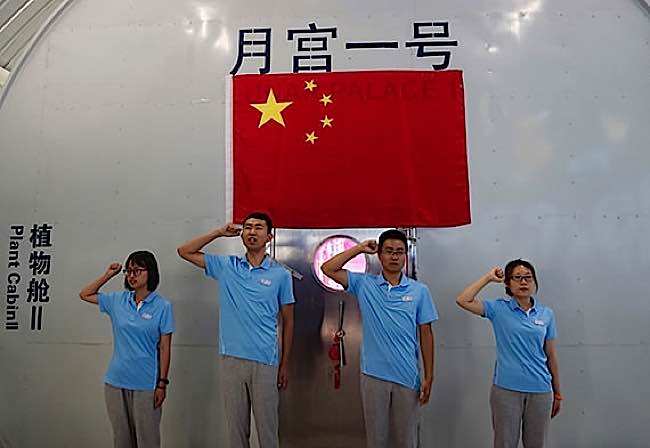 China on the Moon
China was the third country (after the U.S. and Russia) to land on the moon in December of 2013. Plans are in play for a full manned lunar mission with humans on the moon within 15 years (to a maximum of 20.) Currently, NASA is not allowed to collaborate with China, due to rules brought in by Congress in 2011 over security concerns.
One of the other barriers to cooperation is Congress's new "Space Force" or "Space Corp", a proposal in the House's National Defence Authorization Act. It would get the US ready for the "space race" to come. Scientists argue the real race should be for new technologies designed for exploration.