The International Space Station is gearing up for the introduction of a new assistant in the form of a spherical, floating robot named CIMON (Crew Interactive Mobile Companion), which is described as a "mobile and autonomous assistance system." CIMON was developed as a joint venture between Airbus and Germany's DLR space agency, and it is powered by IBM's Watson supercomputer.
"We are the first company in Europe to carry a free flyer, a kind of flying brain, to the ISS and to develop artificial intelligence for the crew on board the space station," said Airbus's microgravity payloads head Manfred Jaumann.
CIMON, the first form of artificial intelligence aboard the space station, will aid astronauts in performing various tasks. This friendly-looking AI is set to travel to the International Space Station with German astronaut Alexander Gerst in June as part of the European Space Agency's Horizons mission. Following their arrival on the space station, Gerst will work with the AI assistant on specific tasks, one of which involves performing a complex medical experiment during which CIMON will operate as a flying camera.
While there, CIMON will be able to perform tasks and incorporate machine learning to improve the quality of work. It will also interact with the crew, both as a group and as individuals, recognizing each crew member and responding accordingly. CIMON will remain on board until October.
"With CIMON, crew members can do more than just work through a schematic view of prescribed checklists and procedures; they can also engage with their assistant," said Airbus. "In this way, CIMON makes work easier for the astronauts when carrying out everyday routine tasks, helps to increase efficiency, facilitates mission success, and improves security, as it can also serve as an early warning system for technical problems."
CIMON weighs approximately 11 lbs. and has a screen that can display data readouts for astronauts, present the image of a friendly face and a voice shaped by IBM's AI technology, and more. The goal is for CIMON to aid the ISS crew in solving problems during routine work by processing and displaying diagnostic data, as well as observing group dynamics that can develop over time, which may arise during long-term missions to the Moon or Mars.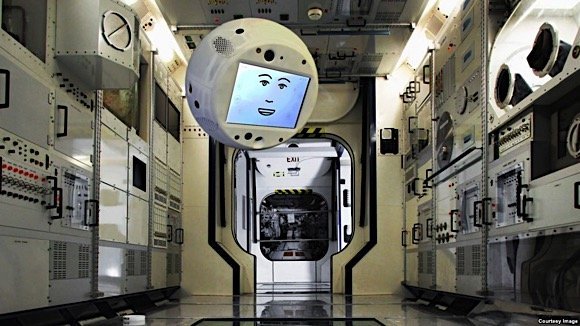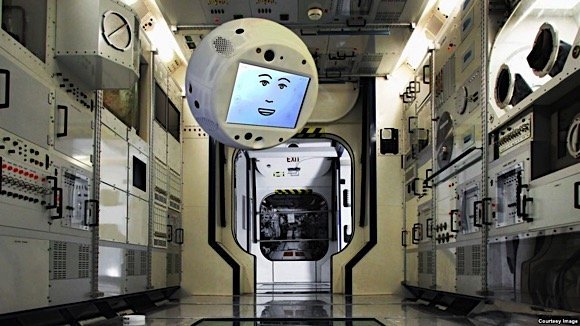 Social interactions between humans and machines could play an essential role in the success of long-term missions, especially in instances of machinery equipped with Artificial Intelligence. Eventually, similar assistance systems could be beneficial in hospitals and social care, according to Airbus' developers.