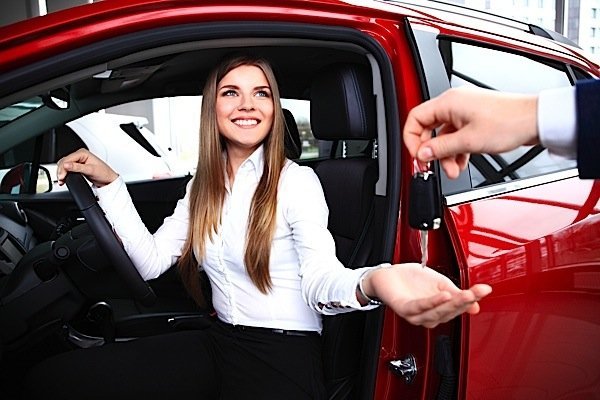 Car sales in Canada and the United States set new records in October. General Motors and the other US carmakers reported sales that far exceeded expectations. GM said that October's annualized sales of 18.2 million vehicles is the highest level seen since 2001. GM's sales rose 16 per cent in October, for the company's best October in more than a decade. GM sold 263,000 vehicles, nearly a fifth of them (52,000) being the Chevrolet Silverado. The magnitude of these sales numbers can be seen by contrasting them with the year 2009. That year, in the depth of the Great Recession, US car sales plunged to just 10.4 million vehicles.
Ford also reported a double-digit rise in sales, up 13 per cent over the same period a year ago, with 213,938 vehicles sold in October. Fiat-Chrysler too reported big gains, up 14.7 per cent year over year. It was the sixty-seventh straight month of year-over-year gains for the third Detroit auto maker.
Toyota and Nissan were in the same league with sales increases of 13 and 12.5 per cent respectively. Toyota's US general manager told Reuters that October was "huge" for the industry, "smashing expectations."
In Canada, sales have been so brisk that dealerships are running out of cars, according to the Financial Post. Annualized sales numbers came in at more than two million for the second month running, according to DesRosiers Automotive Consultants. Sales of pickup trucks and SUVs, which account for more than 58 per cent of Canadian vehicle sales, were up 6.5 per cent in October. Seven automakers in Canada reported double-digit gains in truck sales. Subaru saw sales growth of 11.7 per cent year over year. Its compact SUV model the Forester sold 1,228 units, an increase of 30.9 per cent.
Ford remained the top seller in Canada, despite a 2.6 per cent drop in October sales. Ford's strength in October was in crossover utility vehicles and SUVs. GM's sales were up 7 per cent, while Chrysler Canada reported a jump of 23 per cent, mainly on the strength of strong Jeep sales. This is likely to be Chrysler Canada's best year ever, a "historic" year, the company says.
As in the US, Canadian carmakers were reportedly taken by surprise by the strong sales in October. A combination of low gasoline prices, low borrowing costs, and a host of new models from the car manufacturers is contributing to the heated pace of sales. Incentives have also contributed: carmakers reportedly spent 14.1 per cent more on cash-back promotions and other deals such as zero-per cent financing in October. October also had five weekends this year, the busiest time of the week for car dealers.