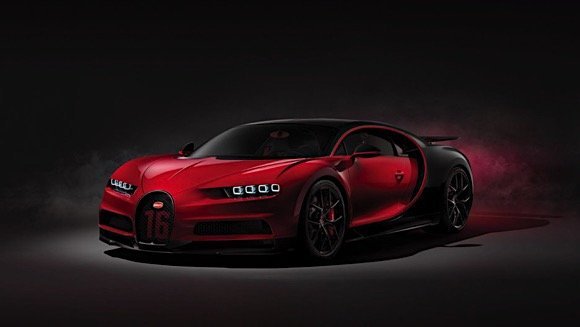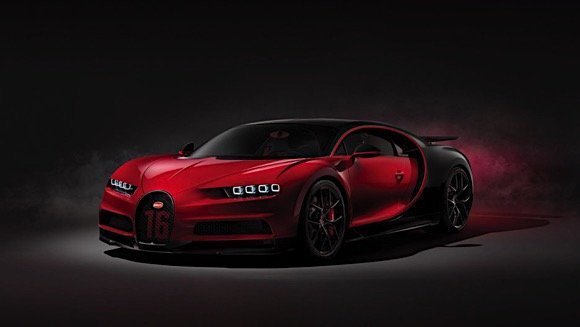 France-based automaker Bugatti introduced a new, sleeker version of its Chiron model at the 88th Geneva International Motor Show. The Chiron Sport is an improvement on the previous version, boasting a sharp, driver-oriented experience.
Bugatti improved the Chiron's handling with an upgrade that includes stiffer suspension, more responsive steering, and torque vectoring. According to the company's website, "Chiron Sport's bold exterior encapsulates a firmer chassis setting, all-new dynamic torque vectoring function, and a sport focused suspension setup."
The intercooler cover and windshield wiper arms are constructed using a carbon fiber, making this the first production vehicle to utilize carbon fiber windshield wiper arms. The windshield wipers were also modified further to eliminate the need for an articulated joint, thus cutting down on weight and making them more aerodynamic. "Firmer suspension set-up (applies in handling mode only) includes a new damper control for sharper and stiffer response," reads the vehicle's website. "New components, such as the new lightweight wheels, reduce the Chiron Sport's weight to further increase agility."
The Chiron Sport was also equipped with lighter wheels and the rear window was stripped of any excess mass. These changes resulted in a model that is roughly 40 pounds lighter than its counterpart.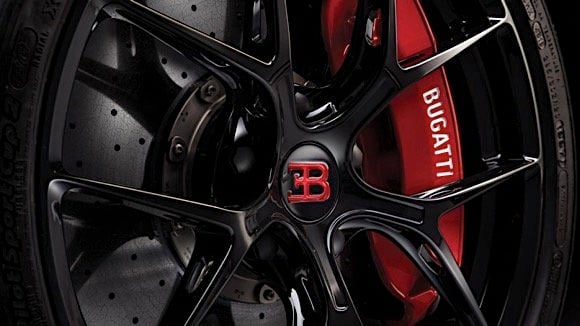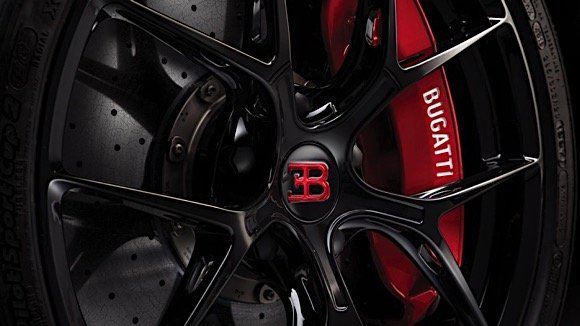 "The Chiron Sport has become perceptibly more nimble," said Bugatti's Stephan Winkelmann. "Its new agility, especially in tight corners, makes for a much more emotional experience for the driver on winding roads and handling circuits."
The hand-built engine has remained largely unchanged, as it already produced 1,500 horsepower at 6,700 rpm and 1,180 pound-feet of torque at 2,000 rpm, thanks to a seven-speed dual-clutch automatic transmission and all-wheel drive system. The Chiron Sport achieves a maximum speed of 261 miles per hour and has a hefty price tag of over $3 million.
The vehicle's luxurious cabin is comprised of a mix of Alcantara, leather, and carbon materials. The cabin is also equipped with a drive mode rotary knob and engine start button in black anodized aluminum. "Optionally, all trim parts can be finished with this black sporting touch."
The website also boasts refined racing touches, which include "a bold sporting character, emphasizing the unmistakable Bugatti blend of distinctive exhilaration and sumptuous luxury. The new four-pipe exhaust deflector leaves a lasting expression."
The following are some of the highlights from the vehicle's world premiere at the Geneva International Motor Show 2018, as outlined on the company's website:
Bugatti hones the Chiron and gives the Sport version, which has the same power output and performance data, significantly improved handling and even greater agility.
Dynamic handling package with stiffer suspension and new Dynamic Torque Vectoring function
Chiron Sport corners significantly faster: lap times on Nardò handling circuits five seconds better than with Chiron.
Bugatti has developed the Chiron Sport for customers wanting an even sportier driving experience with their Chiron, with improved lateral dynamics on winding roads.
Chiron Sport distinguished by a new wheel design and four-pipe exhaust deflector
Chiron Sport is the first production vehicle in the automotive industry with carbon fiber windscreen wipers.
Base price is €2.65 million net (US market: US $3.26 million including transport, customs duties, taxes, and fees).
Customers can choose individual color and trim options to give their car an even sportier appearance.
First deliveries are planned for the end of the year.