A stark indicator of the seriousness of the current world oil price collapse is news that one of the world's biggest manufacturers of industrial pumps is facing "unprecedented market challenges." The Weir Group, based in Glasgow, Scotland, designs and manufactures pumps and other equipment for the oil and gas markets, specializing in high-pressure well service pumps and flow equipment, as well as centrifugal pumps for the refining industry. The company, with operations in seventy countries and approximately 14,000 employees, reported a 20 per cent drop in revenue for 2015, to $3.587 billion. Profit fell by nearly 50 per cent, to $415 million.
In its oil and gas division, sales crashed from $1.873 billion in 2014 to $1.099 billion last year. Operating profits plunged from $425 million to $109 million in 2015. The year 2016 is not expected to be any better.
According to industry analysts IHS, global spending on upstream pump and compressor systems, and on centrifugal pumps, will decline further in 2016 and 2017. A substantial slowdown in exploration and production will cause pump and compressor manufacturers to "struggle" to achieve profitability.
IHS forecasts that those industries that benefit from lower oil prices, including water and wastewater, construction, HVAC, and food and beverage, could provide one avenue of new growth for pump and compressor manufacturers. Construction growth is forecast to be 7.2 per cent worldwide from 2015 to 2019. This will not make up for the losses in the oil and gas industries, however. Those industries accounted for up to 53 per cent of revenues from centrifugal pumps and compressors in 2014.
The industry online journal Energy Global reports that the supply of industrial pumps and compressors is becoming more concentrated as OEMs acquire their competitors in order to broaden their global presence. Pump and compressor vendors must now provide full solutions, Energy Global maintains, as profitability is paramount for their customers. OEMs have reduced sales prices by up to 30 per cent just to secure orders. Others are offering a range of incentives, including free monitoring of factories and plants.
As for the outlook, IHS does not see much reason for optimism in the near term. It forecasts continuing declines in sales of energy-related pumps and compressors until the end of 2017, when the market will begin to grow back to 2014 levels. This depends, of course, on oil prices returning to "historic levels," which is by no means guaranteed. In non-energy industries, including commercial buildings, food and beverage, and municipal water, pump and compressor markets will do better, IHS forecasts.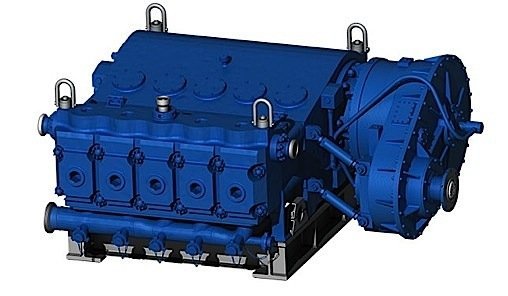 It is somewhat surprising, therefore, to see that Weir has partnered with a Calgary oil services company (Canyon) to take its newest frac pump into the field. Weir says in a statement that the pump is the first high-horsepower frac pump designed for continuous pressure pumping operations. The pump (SPM QEM 3000) has been endurance tested to 13 million cycles. It will be used in fracking operations in the Duvernay and Montney formations in Western Canada's Sedimentary Basin, the statement says.