The strike by workers at Bombardier's light rail plant in Thunder Bay has ended as a tentative contract deal has been approved by workers in a ratification vote. The new agreement is for three years. According to Unifor, the union that represents the 900 workers at Thunder Bay, several concessions demanded by the employer were avoided.
One of these was a demand that the company's defined benefit pension plan be denied to new hires. Another was that workers hired since the end of 2010 would be ineligible for retiree benefits, a move that would have affected more than half of the plant's current workers. The contract ratified will maintain the pension plan for current and future workers.
Wages will increase by 10 cents per hour in the second and third year of the contract, with no raise in the first year.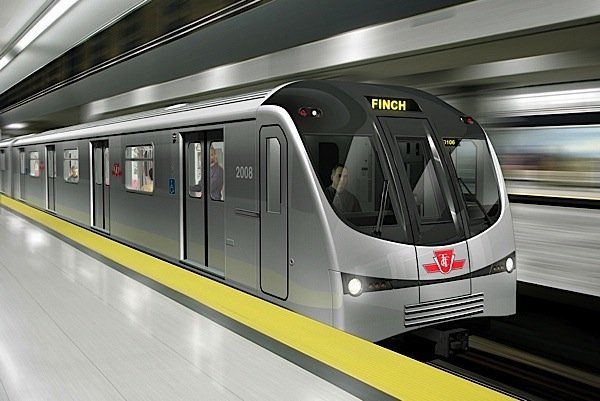 The Thunder Bay plant builds subway cars and streetcars for the Toronto Transit Commission, as well as cars for the GO train regional commuter train service. There are also orders on the book for light transit vehicles for Metrolinx. The TTC contract was won by Bombardier under the provincial government's Buy Ontario policy.
Meanwhile, Bombardier's aerospace division is making headlines in Britain after announcing that 90 permanent workers and 300 temporary workers in the company's Belfast plant would be laid off. Bombardier is reportedly the biggest industrial employer in Northern Ireland, employing approximately 6,000 workers at its Belfast plant, which makes aircraft wings. Over the last four years, the company has hired 1,200 workers. The layoffs are part of a company-wide restructuring announced earlier. A total of 1,800 workers are to be let go. The Guardian newspaper in England linked the layoffs to delays in approvals and production of the new Bombardier CSeries jet aircraft.
In Northern Ireland, the minister responsible for employment said that he remained optimistic regarding Bombardier's long-term future in the country. The company is worth about $340 million annually to Northern Ireland's economy.