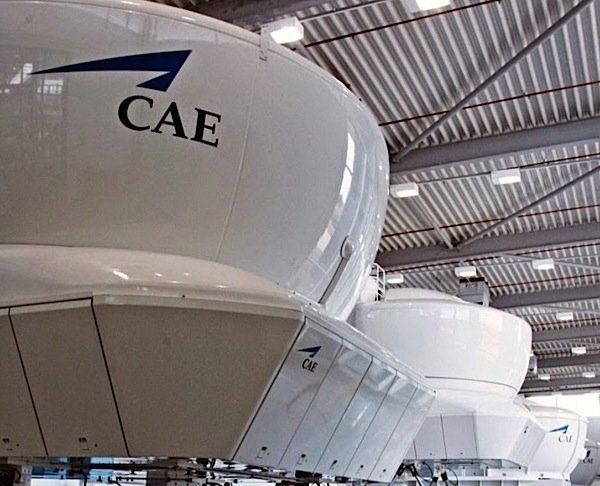 Canadian flight simulation and pilot training leader CAE announced that its US division will provide training for more than 600 fixed-wing pilots in the US Army and Air Force. The contract for comprehensive training has an initial two-year base period with a value of $29 million, followed by six optional one-year renewals, bringing the total value of the contract to $200 over eight years.
CAE will build and operate a new training centre at Dothan Regional Airport in Alabama, which is near the US Army's aviation centre at Fort Rucker. A statement from CAE says that it will provide turnkey training services at the new facility. Construction will begin immediately. The facility will include classrooms and a "training system integrated learning environment."
The new training designed by CAE will include live and virtual components to provide a "modern and flexible" program. "This is another great example of CAE leveraging its training systems integration expertise to provide a comprehensive, turnkey training solution," the statement said.
"The Army Fixed-Wing training program we are developing will be a truly world-class military training program that balances ground-based training with live flying," said Ray Duquette, President and General Manager, CAE USA.
CAE says it is leveraging existing designs as well as manufacturing two CAE 7000XR Series C-12 King Air full-flight simulators (FFSs) and two reconfigurable CAE Simfinity C-12 King Air integrated procedures trainers (IPTs). CAE will also be developing two CAE 7000XR Series FFSs, referred to as motherships, featuring CAE's revolutionary roll-on/roll-off (RORO) cockpit design, which will enable cockpits representing various aircraft types to be used in the full-flight simulator. CAE will develop four RORO cockpits representing various configurations of the C-12 King Air aircraft used by the Army and US Air Force.
The fixed-wing program provides training for experienced helicopter pilots who are switching to fixed-wing aircraft. There will also be an entry-level training program for Army students.