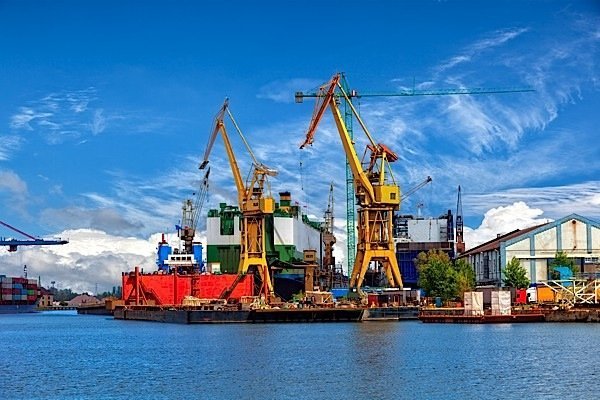 The facts seem straightforward enough. The Canadian government, in the person of the Minister of Public Services and Procurement, Judy Foote, announced an investment of $65.4 million in funding for Seaspan's Vancouver Shipyards. About half of the money, $30 million, will be used, a statement says, for the purchase of propulsion systems, scientific equipment, generators and other specialized parts for the scheduled offshore oceanographic science vessel (OOSV), before construction starts. The remaining $35.4 million is for use in the preconstruction design and purchase of equipment for the joint support ship (JSS) project. The first JSS ship is expected to begin construction in 2016-2017, according to officials with the NSPS. In all, seventeen ships are tentatively slated for construction at the Vancouver shipyard.
The minister commented that the investments demonstrated the government's long-term commitment to rejuvenating Canada's shipbuilding industry, as well as to providing the Royal Canadian Navy and the Canadian Coast Guard with the ships they need. The goal of the thirty-year NSPS is to replace fifty large ships and 115 smaller ones. It is the largest ship replacement project in Canada since the 1950s. According to the government, the program will generate an estimated 15,000 jobs and $2 billion in economic benefits annually through the implementation of the strategy.
The NSPS is not the present government's initiative but one that they have inherited. As governments tend to do, this one took the opportunity to blame its predecessor for leaving "a bit of a mess" in the shipbuilding strategy. The project is over budget and behind schedule, the result of "unrealistic costing methodology" employed by the previous government. The initial budget for the ships goes back all the way to 2008.
Complicating the picture somewhat was an unsolicited bid in February from Quebec-based Davie Canada to provide ice-breakers and other ships for the coast guard. Davie, which is not one of the shipbuilders selected for the NSPS, says it can build the ships faster and cheaper than its rivals, Seaspan and Irving Shipyards of Halifax. They say the Davie bid undermines the shipbuilding program, which was set up with one builder providing civilian vessels, the other defence. Davie has countered with the criticism that despite being launched in 2011, the shipbuilding program has not yet produced even one ship.