IKEA continues to solidify its position as one of the prime players in the renewable energy sector with the purchase of a 46-megawatt wind farm in Alberta. The purchase of the 20-turbine wind farm, which is currently under construction by Mainstream Renewable Power, is the second such purchase in three months. In August, IKEA purchased a wind farm from Mainstream in Ireland. It is part of the company's global strategy of energy independence. IKEA plans to invest approximately $2 billion in wind and solar energy programs up to 2015.
The Alberta facility will generate 161 gigawatt hours per year. This is more than double IKEA Canada's current energy consumption, the company said in a release. That expected annual production will be equivalent to 60 per cent of IKEA's electricity consumption in North America, the statement said, and 8 per cent of the company's consumption worldwide. It is the equivalent of the electricity consumed in 32 IKEA stores, or in 13,500 "average" Canadian households.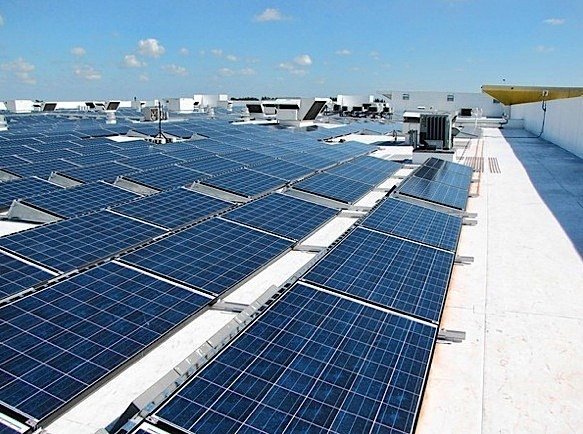 "IKEA Canada's investment in renewable energy is a win-win-win. We are able to support the transition to a low-carbon future, reduce our energy and operating costs, and pass those benefits on to our customers by continuing to offer high quality home furnishings at low prices," says Kerri Molinaro, President of IKEA Canada. "This wind farm in Alberta, along with existing solar installations at three of our Ontario stores, is a significant step to achieving IKEA's global ambition to be energy independent by 2020, producing more renewable energy than we consume."
The 20 turbines to be erected are Siemens' model SWT-2.3-101, 2.3 MW turbines with a rotor diameter of 101 metres, a hub height of 80 metres and blade length of 49 metres. The wind farm will be owned fully by IKEA Canada and operated by Mainstream Renewable Power. The power generated by the wind farm will be delivered onto Alberta's energy grid.
IKEA now owns or is committed to owning 157 wind turbines worldwide, including in Sweden, Denmark, Germany, France, Poland, the UK and Ireland. It has also installed over 500,000 solar panels on its rooftops in Canada and eight other countries. The most recent of these was announced just today for an IKEA store now under construction in Florida. This will be the fortieth solar installation by IKEA in the US and the largest in South Florida. The Florida solar array will consist of 4,620 solar panels and will produce approximately 1,178 kilowatt of electricity.
Mainstream Renewable Power is a developers of renewable energy projects, with a development pipeline of over 19GW globally. It is currently constructing solar and wind farms across Ireland, South Africa, Chile and Canada.