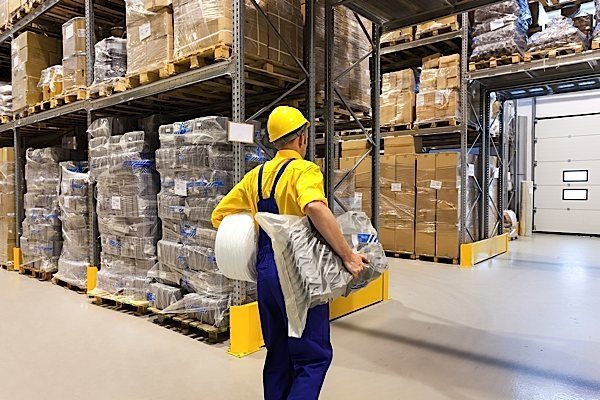 Falling oil prices and a weakening Canadian dollar helped drive the industrial real estate market in Canada to record-breaking growth in 2015, and 2016 will be another "banner year," according to a report from global real estate services firm Cushman & Wakefield. The report hails a "new era" in industrial real estate, as markets like Toronto and Vancouver experience "explosive" growth and shrinking vacancy rates. The expansionary momentum has been so great that there are now shortages of premium industrial space available in some markets, especially Toronto. Even Calgary has continued to absorb industrial space, despite the magnitude of the energy "bust" on the city's downtown office market.
Toronto is the third-largest industrial market in North America, the report says, with 778 million square feet of industrial space. The city absorbed a "remarkable" 9.1 million square feet in 2015, the strongest growth since pre-recession days in 2008 and more than half of the total in Canada. Across Canada, markets absorbed 17.8 million square feet of industrial space. It was the strongest national performance since 2005.
Demand for industrial space, fueled by low energy prices, rock-bottom interest rates, and robust U.S. demand for Canadian goods and services was the unexpected story of 2015. Growth in Vancouver and Toronto has been stimulated by a rapidly evolving e-commerce sector and related warehouse and distribution demand, along with strengthening export and manufacturing sales.
The demand is being driven by five factors, says Cushman & Wakefield. There are the three "lows"—low energy costs, low interest rates and a low (competitive) Canadian dollar. Together, these three factors support Canada's exports, just as the Bank of Canada and others have been saying all along. The fourth factor is high demand in the US. As an energy-consuming region with strong export ties to the US, Toronto is in an almost ideal position to take advantage of these favourable conditions. The report reminds us that January 2016 saw record-high manufacturing sales in Canada, largely driven by food, cars, and car parts. Most of that manufacturing strength is located within an hour or two of Toronto.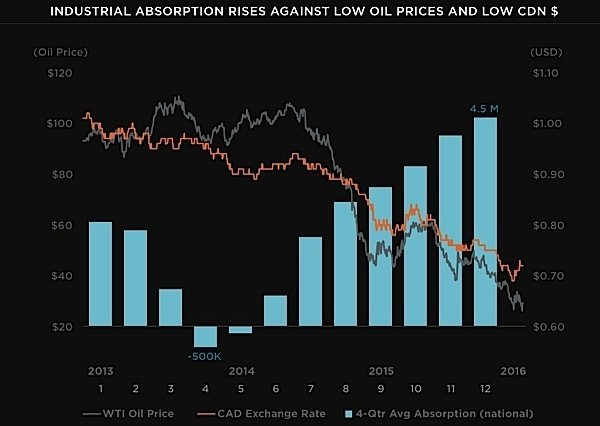 The fifth factor at work is the growth of e-commerce. This is becoming increasingly important for consumers, and is fueling demand for larger warehouse and distribution facilities, especially near US cities. In order to keep up with demand and provide optimized delivery services, these facilities must be well located and automated with state-of-the-art technologies, the report says. That strong US demand is further motivating companies to deliver their products "at record speed."
This year, Toronto is expected to "roar," as will Vancouver and Montreal. Industrial markets will tighten even more, new developments will be built, and there will be upward pressure on rental rates, the report predicts.