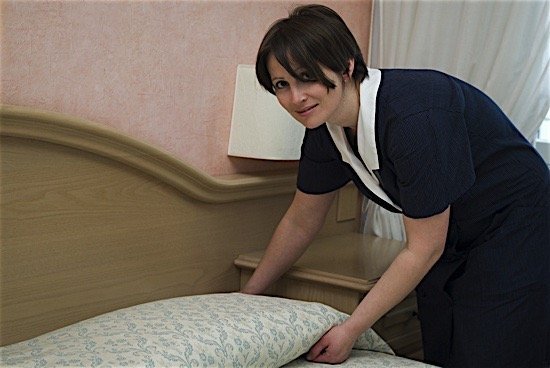 Ontario's labour movement is applauding the government's release of an interim report on revising the province's labour laws. Unifor national president Jerry Dias called it a "once-in-a-generation opportunity" to transform Ontario labour law. He said the report tackles issues that millions of Ontario workers face in the workplace, and includes solutions that if implemented would be "a historic step" toward ending the "race to the bottom." The Ontario Federation of Labour (OFL) also welcomed the release, saying that it is encouraged to see solutions to various labour problems laid out in the report. The report has revealed a "complex and troubling picture" of employment in Ontario, commented OFL president Chris Buckley, referring to the fact that most new jobs created in Ontario since the mid-1990s have been in low-paying sectors with erratic scheduling and few benefits. He urged the government to take action to stop the growth of precarious work.
The Ministry of Labour released the Changing Workplace Review Interim Report today, following public consultations held last year. The review represents the first comprehensive review of Ontario's Labour Relations Act, 1995, and Employment Standards Act, 2000. It identifies approximately fifty issues, the government says, and over 225 options for dealing with them. Among the issues are the use of precarious work, low pay for part-time jobs, and contract-to-contract positions that offer no benefits or job security. Erratic scheduling, income inequality and lack of work-life balance are also addressed in the interim report. Unifor's regional director for Ontario, Katha Forier, commented that it was now "crucial" for solutions to be implemented, as the status quo "is simply not an option for employees."
The scope of our Review is very broad and, while we intend to deal with a variety of matters, in keeping with our mandate, our key focus will be on vulnerable workers in precarious jobs and the need for legislative amendments to address some of the issues facing these workers. At the same time, we will be mindful of the interests of employers and the potential impact of any proposed change and will carefully consider changes being sought by employers that could impact employees.
The expert panel of advisors that released the report found a serious problem in the enforcement of labour standards in Ontario. It found that "too many people in too many workplaces" are not receiving their basic rights. The minister, Kevin Flynn, meanwhile, says there is a danger that vulnerable young workers and new Canadians could be taken advantage of by some "bad guys" who do not pay them adequately, or give them vacations and benefits that they are due. This is especially likely to happen in retail, hospitality and construction jobs. just 14 per cent of private sector workers are currently members of labour unions in Ontario.
Rather than continuing its practice of inspecting big corporations that have labour-law compliance experts on staff to ensure that workers are treated well, Flynn would like to see more inspections of employers who "seem to think that they can operate outside the law" without consequences.
Ontarians are now invited to provide feedback on the interim report until October 14, 2016.