Whether it's aircraft integration and assembly, or aviaonics systems, or maintenance, repair and overhaul, Ontario is base to 25 of the global aersopace leaders, from Bombardier to Airbus Helicopters, to Raytheon, Honeywell and Sinclair Interplanetary. Ontario aerospace companies tap into an unparalelled infrastructure:
lowest overall infrastructure in the G7 nations
$6 billion in annual sales from 80% foreign exports
more than 200 major aerospace companies
over 21,000 skilled mployees
over half of the top 25 global aerospace firms
research and development leadership — Ontario hosts more than 30% of all aerospace R&D in Canada — just over $500 million
thriving defence sub-sector.
Diversified aerospace industry
Ontario's aerospace industry touches in all areas, from Tier One suppliers to OEMs and parts components, from aerostructures to avionics to satellites and robotics. Aeropsace is one of Ontario's most export-focused sectors, with 80% of revenues is from foreign markets.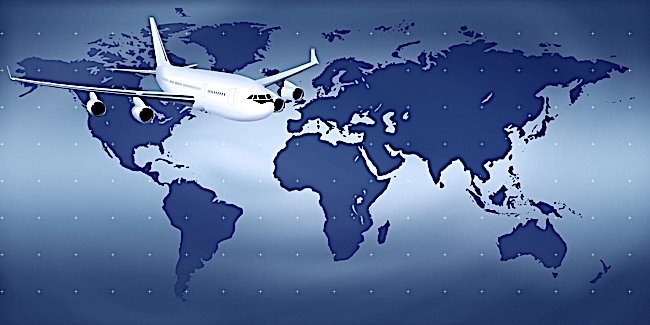 Global leaders in Ontario is an instantly recognizable who's who list:
Airbus
Alcoa
Bombardier
General Dynamics
Finmeccanica
Honeywell
Northrop Grumman
PCC Aerostructures
Raytheon
Safran
Thales
United Technologies
Sectors and sub sectors
Ontario's powerhouse manufacturing infrastructure suppots nearly every area of the aerospace industry. Alphabetically by sector/service:
Aircraft customization and simulation: Flying Colours, Flight Safety
Aircraft integration and assembly: Bombardier
Avionics / electornic systems and components: Celestica, CMC,Electronics, DRS Technologies, General Dynamics, Honeywell, L-3, Nexeya, Raytheon, Safran Electronics Canada, Thales, Zodiac Interconnect Canada
Composite component manufacturing: Apex Components, Comtek Advanced Structures, Diamond Aircraft, Fleet Canada, Shimco
Engines, hardware, testing: GasTops, MDS Aero Support, Pratt and Whitney Canada, Triumph Gears
Helicopters: Airbus Helicopters Canada, Dart Aerospace
Landing gear and systems: Canada Aircraft, Héroux Devtek, Messier-Bugatti-Dowty, Sumitomo Precision Products, UTC Aerospace Systems
MRO: Maintenance, Repair and Overhaul: Chorus Aviation, KF Aerospace, Premier Aviation
Satellites and services: COM DEV, exactEarth, Sinclair Interplanetary
Space robotics and systems: Canadensys, MDA, Neptec, Teledyne Dalsa
Structural Components: Arnprior Aerospace, Centra, Cyclone Manufacturing, Magellan Aerospace, Mitsibishi Heavy Industries Canada Aerospace
Unmainned aerial vehicles (UAV): Aeryon Labs, Brican Flight Systems, MMIST, ING Robotocs, Northrop Grunman.