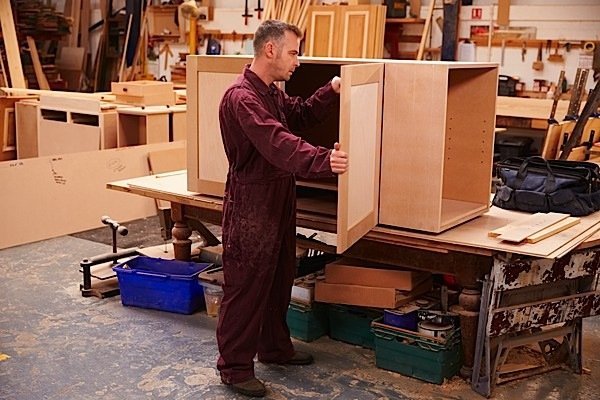 The small business sector has been the mainstay of the Canadian economy over the past several years. Since the Great Recession, when many large corporations laid workers off in droves, SMEs in Canada have accounted for about 80 per cent of new private sector employment. For the first time in the postwar era, according to CIBC chief economist Benjamin Tal, small business activity outpaced the rest of the economy during the slowdown.
The main reason small businesses have thrived has been their exposure to the Canadian consumer. In a recent CIBC World Markets paper on SMEs, Tal noted that consumers, "opening their wallets," were able to sustain the economy and move Canada back into economic growth. Tal gives a lot of credit to Canada's booming housing market for this consumer spending. The combination of low interest rates and a strong market made consumers feel more wealthy, the economist said. At the same time, each home sale generates about $20,000 in additional consumer spending on items like furniture, appliances and services. Together, the construction industry and the real estate industry have added 200,000 new jobs since 2010, and most of them, nearly 70 per cent, have been in SMEs.
That reliance on domestic consumer spending could be coming to an end, however. In Tal's view, Canadian consumers may not have much more to give. They are "just about maxed out" on debt-fueled consumption. Many SMEs will therefore have to change their business models if they want to maintain the level of performance achieved in the last cycle. Rather than focusing on the domestic consumer, they should be turning their attention outward, to world markets like Europe and the US. With the loonie down about 30 per cent since September 2012, now is a favourable time for exporters big and small.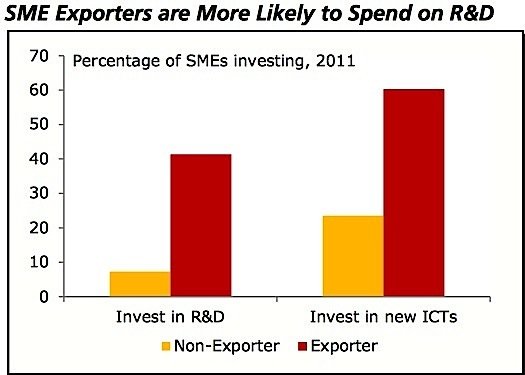 Key to their success will be their ability to innovate, he believes, and small businesses could have an advantage here. Large exporting and manufacturing companies tend to cut spending on research and development when business conditions are good, potentially weakening their future productivity growth. But small businesses, particularly those that are already exporting, tend to invest more in R & D, putting them in a position of strength, according to Tal. "As long as spending doesn't slow down, they can gain ground on their larger export peers by reaping the benefits of better productivity growth."
With consumer spending expected to slow, it "makes sense" for SMEs to review their options with regard to exporting, especially now that the near-parity loonie, which caused such pain in the export and manufacturing sector is now "a thing of the past."
Tal says that SMEs in Alberta, which are hardest hit by falling oil prices, have the most room to add export capacity. Small businesses in Alberta generate less revenue from exports than their peers in other provinces, he said.