Momentum is building in the North American corporate aviation sector with orders and deliveries of corporate jets increasing "significantly" this year. Growth in the aerospace industry overall is forecast to be in the 5 per cent range through 2016, reports BMO Capital Markets. Much of the demand in the market is coming from China and the United Arab Emirates, and Canadian and US aerospace industries will benefit from the fast-growing emerging markets, the report says.
Although the American producers have "a slightly stronger foothold" in the markets of developing economies than Canadian producers do, Canadian aerospace parts manufacturers are still benefiting by selling to American aircraft producers.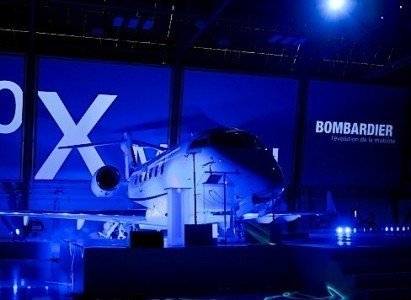 Canada is ranked fifth largest aerospace producer in the world, BMO says, while the United States alone accounts for nearly half of global revenue in aerospace. The combined North American industry generates $200 billion in revenue. Growth of demand within the North American market is "likely to remain moderate but relatively stable."
Growth in air travel and cargo volumes will support airline profitability globally, the report says, as will the gradually improving global economy and continuing low interest rates.
BMO flags several factors that will impact the aerospace industry, positively and negatively, in the next few years. The "solid recovery" in private demand has led to a record backlog of unfilled orders and a ramping up of production which should continue for the next five years or so.
The demand for more fuel-efficient aircraft is also a positive force for companies like Bombardier. As global fuel prices rise, demand for aircraft that can help airlines save on fuel costs rises. The Bombardier C-Series regional jet is designed to improve fuel consumption.
Downward pressure, especially on the US aerospace market, could come in the form of defence spending cuts, though the renewal of older military fleets in the US could provide support to counter those cuts.
BMO also cautions that an "eventual" rise in interest rates will temper demand growth in an industry where buyers typically rely heavily on financing. As well, the elevated Canadian dollar presents a challenge to Canadian producers' competitiveness internationally.
The National Research Council (NRC) announced new support for Canada's aerospace industry, including a number of programs aimed at improving the safety and comfort of travelers. Researchers will look into ways to reduce the threat of icing and the cost of preventing it, for example. It will also work with the industry to help simplify the certification and market delivery of new aeronautical products.