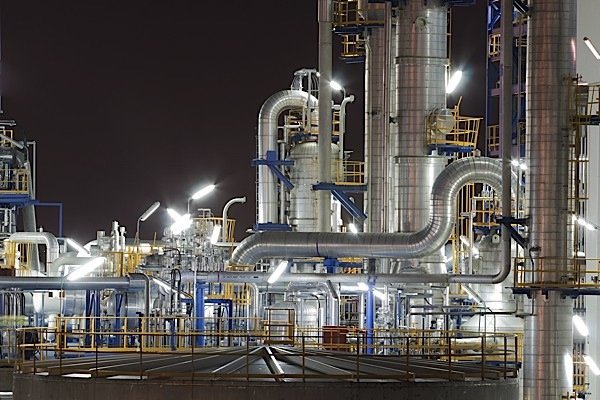 Canada's industrial chemicals industry is reporting its second-best year for profitability. The Chemistry Industry Association of Canada (CIACI) says that the year's $4 billion operating profits are down slightly from 2014. Exports are at record-high levels, totaling $20 billion. In terms of volume, this export growth is especially noteworthy as selling prices dropped significantly. Sales for 2015 will be approximately $26 billion, a decline of 10 per cent from 2014, though this reflects lower prices rather than lower production levels. The president of CIAC, Bob Masterson, said that despite the year's challenges, "overall it was a good year for many of our members."
Next year could be more challenging. Economic uncertainty is one area of concern. Consumer markets such as oil and gas production, and pulp and paper are "soft," and this has a negative impact on chemical demand. However, the US economy shows signs of growth, and this is a positive sign as so much of the industry's exports go south.
Another challenge facing the chemical industry is higher electricity costs, which are of particular concern to firms producing inorganic chemicals. Higher transportation costs are also a concern, CIAC says, due to issues of reliability, availability and liability for shipments by rail car. "Effective, efficient, competitively priced" rail service is critical for the industry. A review of the Canada Transportation Act is due for release in 2016.
Climate change policies in the chemical-producing provinces, Alberta, British Columbia, Ontario and Quebec, pose potentially the greatest challenge for the industry. The provinces will, or already do, place a price on carbon emissions. CIAC says its members support efforts to minimize greenhouse gas emissions "when these are done in a manner that allows companies in Canada to remain competitive with those in other jurisdictions, particularly the United States."
The best way to achieve reductions in emissions is by attracting new corporate investment in the latest technologies. However the industry is concerned that carbon policies could instead act as a disincentive to attracting that investment.
In 2016, the industry expects profits and exports to remain flat or show small declines. Overall sales are projected to decline by 2 per cent, exports by 5 per cent. Profits will remain strong, however. CIAC says that a number of investment projects are being considered for location in Canada, which would result in an "upward bump" in the investment rate.