Pratt & Whitney Canada will invest $1 billion in research and development over the next four and a half years, $300 million of that in the form of repayable loans from the government of Canada, made under the Strategic Aerospace and Defence Initiative program. The research will focus on developing the next generation of high-performance aircraft engines, the company said. It will take place at the P&W facilities in Mississauga, Ontario, and in Longeuil, Quebec. The two facilities employ approximately 1,500 workers. P&W is also investing $250 million to upgrade the Longeuil facility, upgrading it to become a "world-class" centre of excellence for "intelligent" manufacturing.
P&W said in a statement that it is working on advanced propulsion technologies for improved environmental performance, "including reduced fuel consumption and weight, lower emissions and less noise."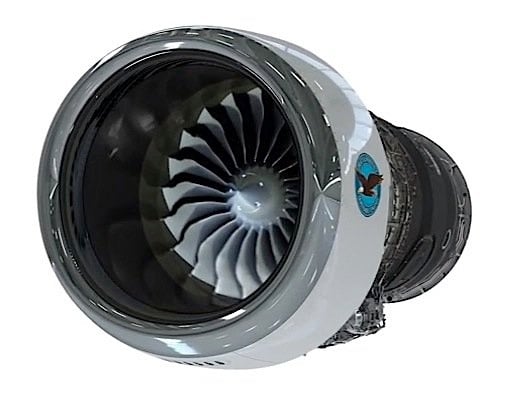 The aerospace company received a similar amount of money from the federal government in 2010, a time when economic uncertainty had raised the possibility of P&W laying off up to 1,000 workers. At that time, the president of Pratt & Whitney Canada, John Saabas, complained that the Canadian government's commitment to research and development was insufficient to allow P&W to "stay fully competitive" in a global marketplace where competitors were receiving "significant" government funding.
Today Saabas said that the government's "continued commitment to the aerospace industry" will help support job opportunities for the "next generation" of skilled workers in Canada.
P&W said that its leading-edge research includes work on new materials, such as composites and advanced alloys to improve weight, high-efficiency compressor technology to enhance engine performance and fuel consumption, and improvements to combustion systems to reduce emissions.
Also benefitting will be Canada's universities. Each year, some research work is done at Canada's universities, and the latest R&D investment will allow that to continue as well. So far, according to Saabas, students have worked on more than 800 projects in collaboration with P&W engineers.
P&W said that it invests about $450 million annually in research and development, making it one of Canada's top investors in R&D. The government press release says that P&W has invested $10.6 billion in research and development since 1982.