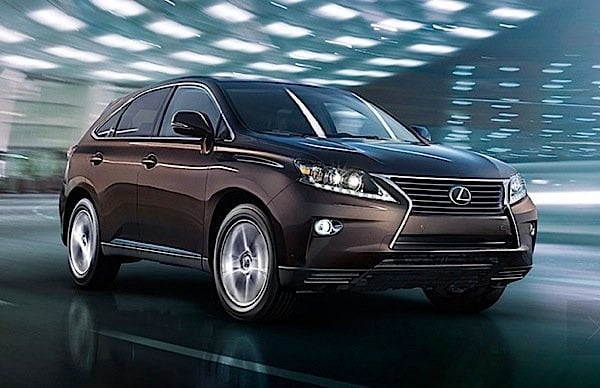 An investment of $421 million at Toyota's manufacturing plants in Cambridge and Woodstock will ensure that existing jobs are maintained and a small number of new jobs created. Toyota's Ontario plants currently employ 8,000 workers. A provincial grant of $42.1 million will create roughly twenty-five new jobs, according to statements from the various levels of government. The funding was announced today.
The Woodstock Sentinel Review reported that a new metal stamping line at the Woodstock plant would double capacity and productivity in high-grade steels and lightweight alloys. The report said the line will be a first for North America and will reduce the need for importing parts while allowing Toyota to begin exporting to US counterparts.
In Cambridge, investment in new equipment and upgrades will prepare the plant for building the next generation of Lexus vehicles. The welding technology used is highly specialized and this will be its first use outside of Japan. The president of Toyota Canada, Brian Krinock, said in a release that the technology being brought to Ontario would ensure that Toyota "continues to lead the way." The company has invested more than $1 billion in capital expenditures at Canadian manufacturing facilities over the last three years, he said.
Toyota has three plants in Ontario, two in Cambridge and one in Woodstock. The Cambridge plants have built the Toyota Corolla and RAV4, as well as the Lexus RX350 and RX450. Production of the Corolla is to be moved to Mexico next year.
Meanwhile, in Newmarket today the government announced an investment of $1.84 million in auto parts supplier Palcam Technologies through the Automotive Supplier Innovation Program. Along with a $3.6 million investment by Palcam, the money will create 100 "high-quality jobs." The investment is to be used to develop new aluminum die casting technologies that will allow lighter vehicle design and greater fuel efficiency. The project will help position Canada as a leader in adopting 3D printing technology, according to a statement from the government.
Despite the good news today for the Ontario auto industry, just weeks ago the head of Fiat Chrysler, Sergio Marchionne, was warning that Ontario risks pricing itself out of the auto-building market with expensive policies like its proposed cap-and-trade and Ontario pension plan. "This is not what I would call the cheapest jurisdiction in which to produce," he said. Producing 400,000 minivans in its Windsor assembly plant would become un-competitive if each vehicle came with $1,000 of costs that aren't found in other jurisdictions.