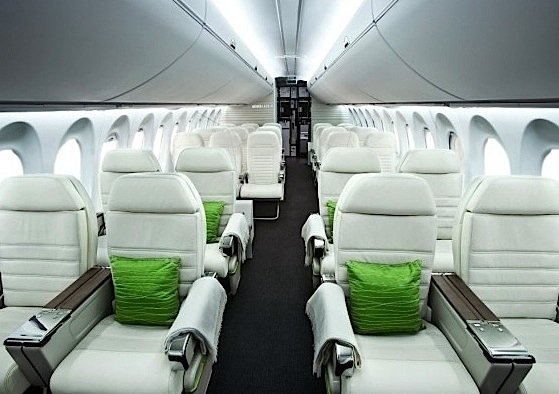 Bombardier said today that its new CS100 aircraft is in the final stages of certification, having successfully completed over 90 per cent of the certification program. It is now in final stages of flight testing and "on the cusp" of validating that the aircraft is ready for operation. Final certification is expected before the end of 2015. The company also said it is ramping up production for delivery of the first aircraft to its launch customer, SWISS.
The final phase will be function and reliability testing over the next few weeks. During that time, the CS100 will operate on a commercial airlines-type schedule, said the vice president of the C Series program, Rob Dewar, flying in and out of about thirty-five representative airports in North America. The testing will include airfield performance, landings, airport turnarounds, and on-ground operations, all of which will ready the aircraft for operations with SWISS in "the first half" of 2016, Dewar said.
Bombardier says that results of noise performance testing, completed in the last month, confirm that the C Series is the quietest in-production commercial jet in its class. It also confirmed that the jet's maximum range is up to 6,112 kilometres, 648 kilometres more than originally targeted. It is also delivering "more than a 20 per cent fuel burn advantage" compared to in-production aircraft.
The company is now reported to be concentrating on finding a major buyer among North American airlines, saying that it is in "advanced discussions" with various potential customers. There have also been reports that Bombardier has approached rival Embraer of Brazil about a potential partnership. Talks of investment by Airbus in the C Series program came to a halt earlier.