In what is being widely seen as a victory for domestic manufacturing, Bombardier Transportation UK, the British arm of Canada's Bombardier Transportation, has been awarded a lucrative contract with the city of London. Bombardier will supply 65 new trains and a new depot for Crossrail, a railway project of Transport for London (TfL) and the Department for Transport. The trains will be manufactured and assembled in the UK, supporting 760 manufacturing jobs and 80 apprenticeships. According to reports, three-quarters of the contract spend will remain in the UK economy. The value of the contract is reported to be £1 billion ($1.8 billion CAD).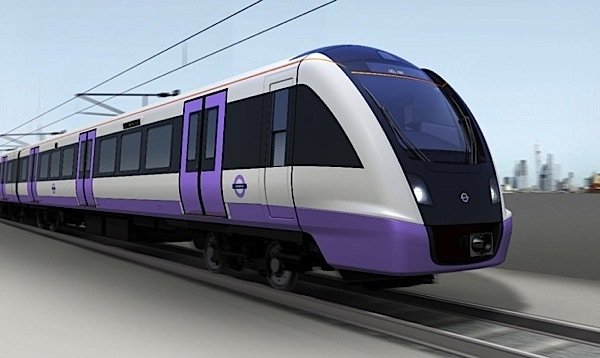 The managing director of Bombardier Transportation UK said that the awarding of the contract was a "resounding endorsement" of the Bombardier Aventra train, designed and developed in the UK specifically for the London Crossrail. Crossrail is a £15 billion ($27 billion CAD) project that will connect London's eastern and western suburbs, running through the centre of the city. It will increase rail capacity by 10 per cent.
The last time the British government awarded a large, £1.8 billion ($2.7 billion CAD) contract for rail carriages in 2011, it went to Siemens of Germany. That move drew widespread criticism in Britain, particularly among the labour movement, where it was called "industrial vandalism" by one union boss. Most of the work on that contract was carried out in Germany. Bombardier, having failed to win the contract, was forced to lay 1,200 workers off.
In the London Crossrail competition, Bombardier was up against two "foreign" bidders, Hitachi of Japan and CAF of Spain. Under new rules now in place for this type of international competition in Britain, bidders had to demonstrate that they would create a certain number of new jobs in Britain, as well as apprenticeships. Bombardier had warned that failing to win this contract could cause it to close its Derby factory which employs 1,500 workers.
The Bombardier Aventra train cars, known as electrical multiple units (EMU), are designed for lighter weight, more efficient use of energy, and wider doors to allow faster boarding time. They are 200 metres long, and carry 1,500 passengers each.