The ongoing conflict in Ukraine has worsened the global shortage of microchips, which will impact the automotive market into 2024. VW Group finance chief Arno Antlitz confirmed that semiconductor supplies will "not normalize until 2024, by which time there will still be a structural undersupply." [1]
"We see a structural undersupply in 2022, which is only likely to ease somewhat in the third or fourth quarter," he said. "The situation should improve in 2023, but the structural problem will not yet have been fully resolved."
The CEO of BMW, Oliver Zipse, said the company has been hit particularly hard by the chip shortage and warned that the issue could lead to production cuts and job losses.
This shortage has caused several disruptions in the automotive industry. Ford was recently forced to temporarily shut down production of the F-150, Bronco SUV, Mustang Mach-E, and more top-selling vehicles in North America.[2]
While the shortage started during the global COVID-19 pandemic, the current situation in Ukraine has exacerbated the problem. In fact, Ukraine supplies 70% of the world's neon.
Neon is a gas used in making some of the world's brightest lights, and it's also a key component in making semiconductors. The conflict between Russia and Ukraine has led to many power outages and damage to critical infrastructure in Ukraine.[3]
Critical infrastructure in Ukraine
Ukraine is an essential part of the supply chain as they produce wire cable harnesses used in vehicles. The production of these wire harnesses has since been disrupted due to the conflict. As for Russia, they were leaders in Palladium mining, which is also a key component in semiconductor production. However, sanctions have hurt their ability to produce and trade.

Past and current shortages have led to some companies and scalpers stockpiling chips, which has driven up prices by 20%.[4]
Shifts canceled and reduced production
As it relates to Volkswagen, the company is forced to cancel shifts and reduce production due to delays in Ukraine. This spring, they will cut three out of four night shifts from their Wolfsburg plant.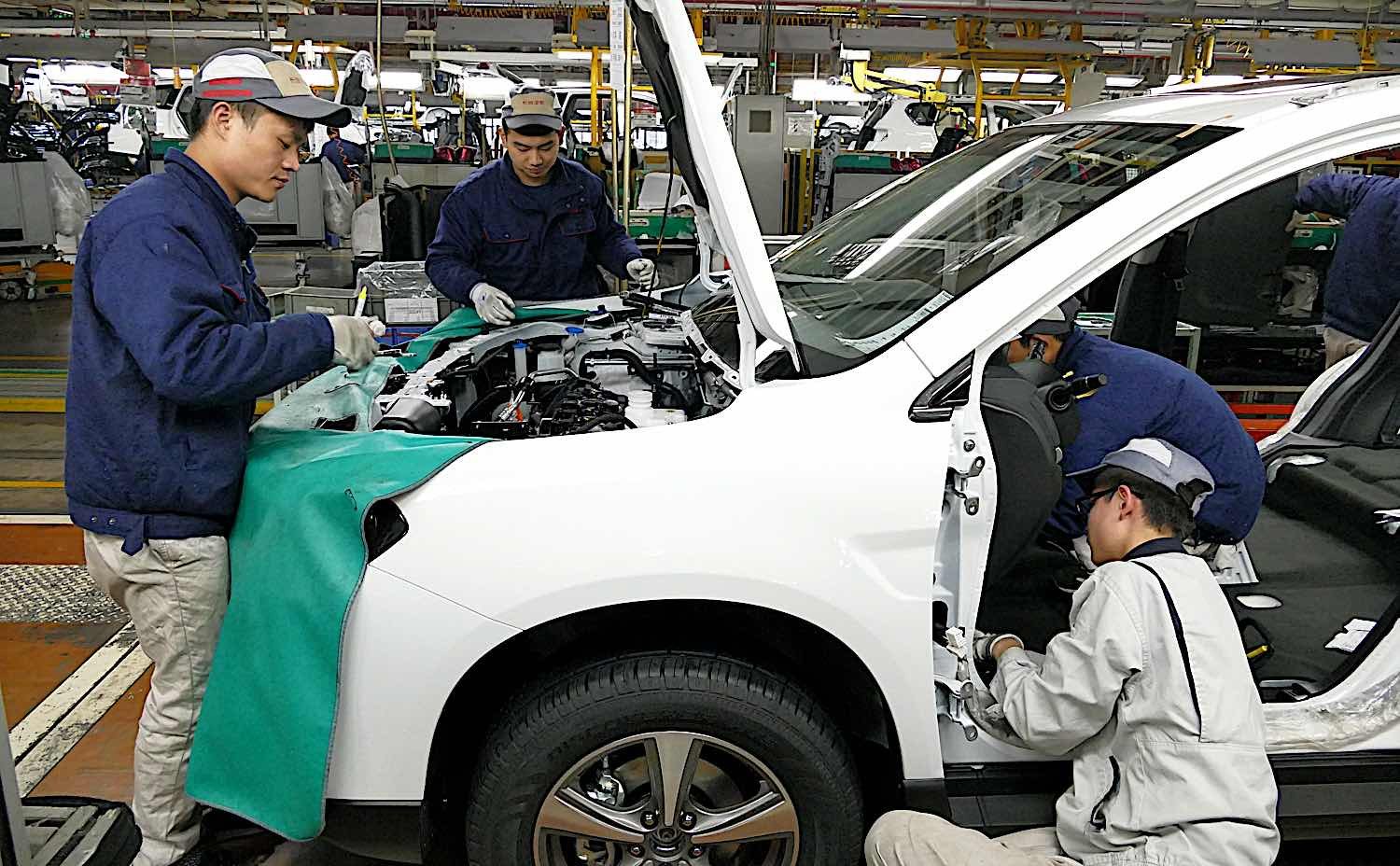 The plant in question only produced 400,000 cars last year, a historical low since 1958.[5]
When asked about cutting ties with Russian natural gas companies and the rising energy prices, Antiliz from VW announced that he had made no decision. The group owns a coal-powered plant in Germany which could effectively make them independent of Russian natural gas.
Energy supply issues
"We haven't switched over yet. But we are currently in the process of switching over. At the moment, the coal-fired power plant is still running while the gas-fired power plant is ramping up. We are watching very closely what happens in the next few days and weeks. At the moment, we haven't decided when we will finally shut down the coal-fired power plant."
The chip shortage has caused several other industries to suffer as well. The gaming industry, for example, has been hit hard by the lack of chips. Nintendo has delayed shipments of the Switch console, and Sony has had to ration PlayStation 5 production.
Apple to produce 10 million fewer iphones
Apple has also been impacted, with the company announcing that they will be producing 10 million fewer iphones than anticipated.[6]
References
[1] Auto News – Global microchip shortage forces ford to cut production of 7-150 bronco suv
[2] Reuters – Ford suspends or cuts output at plants due to chip shortage
[3] Auto News – Russia's Ukraine invasion could trigger second microchip crisis
[4] BBC – Why is there a chip shortage?, https://www.bbc.com/news/business-5823038
[5] Daily Sabah – 'Hard to bear': Chip shortage continues to hamper VW car production
[6] Bloomberg – Apple Set to Cut iPhone Production Goals Due to Chip Crunch