Ford of Canada will build the next generation of its best-selling "global utility" vehicle Edge, now completely redesigned, at the Oakville Assembly plant. The company already builds the current model of the Edge in Oakville, along with the Ford Flex, Lincoln MKX and Lincoln MKT. The new Ford Edge will be shipped to more than 60 countries, Ford says.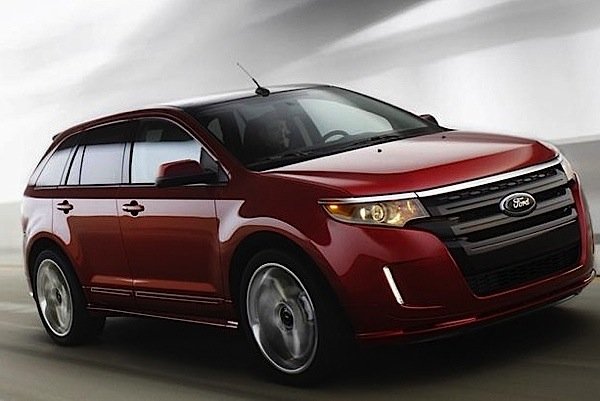 The global market for utility vehicles grew 13 per cent last year, according to Ford, and within the segment, Ford did even better, growing its share by 35 per cent. Ford sold 1.2 million of the utility vehicles in 2013, with more than 1 million Edge vehicles produced. Growth in the utility market outside of North America was even stronger, and is projected to continue strong in 2014. Ford's top-selling utility vehicles in North America are the Explorer and the Escape. In the US, Ford is the best-selling utility brand. In May last year, Ford said that utility sales were growing faster than any other Ford vehicle segment.
In announcing the production of the Edge in Oakville, Ford recalled its intention, announced last September, to invest $700 million in the plant. That investment was to expand manufacturing capability to meet "surging global demand" and preserve more than 2,800 jobs. The president of Ford of the Americas, Joe Hinrichs, said at the time that Oakville "is vital to Ford's global manufacturing system," and that it would offer "world-leading flexibility" in its ability to respond quickly to consumer demand. Hinrichs said at the time that Ford would bring "several new global models to the plant."
A Ford Edge Concept is on display at the Canadian International Auto Show. Some options in development include automatic parking assistance, obstacle avoidance, and adaptive steering technology. The new Edge also features fuel-saving technologies.