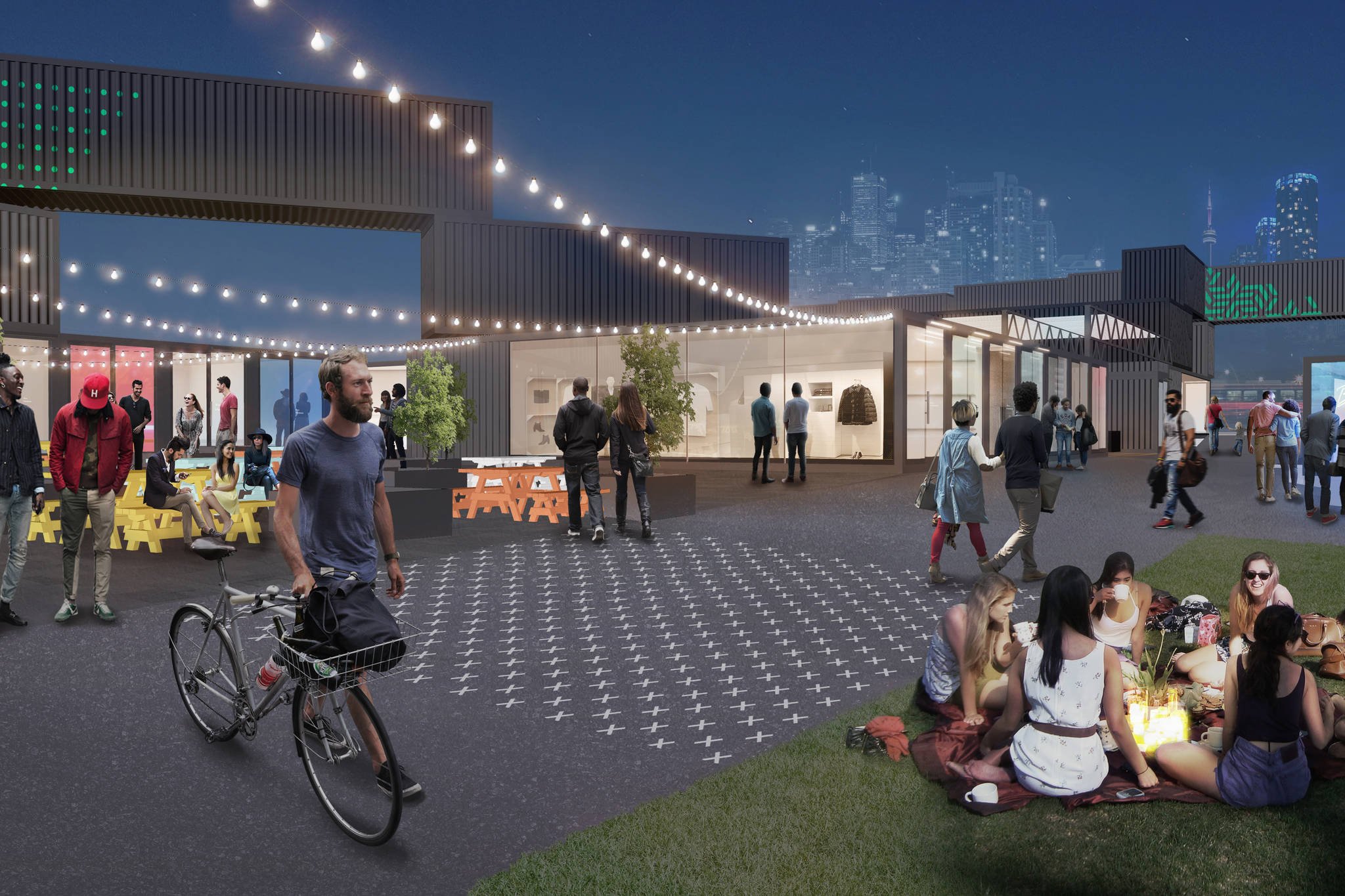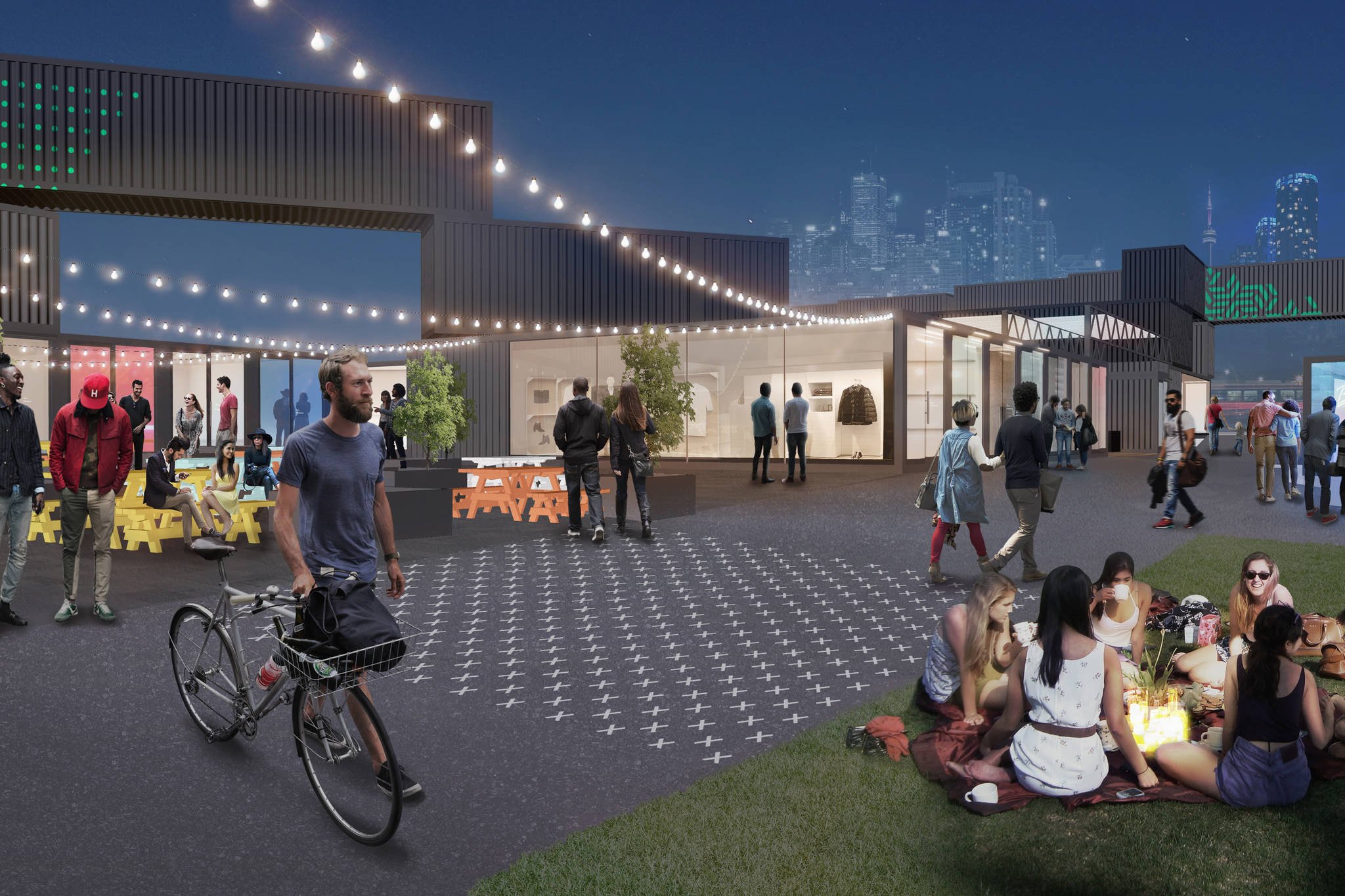 Toronto will soon be welcoming an innovative new market, dubbed an "experience of curated discovery." The Stackt Shipping Container Market will be opening at Front and Bathurst streets, in a previously vacant 9,290-square-metre lot. The market, developed by Matt Rubinoff and Tyler Keenan, will be a modular, shipping-container marketplace designed for gathering, programming, retail, and more. Rubinoff and Keenan have already established a long-term lease with a craft brewery, and they are working with fitness providers, as well as artists, event curators, and non-profits, among others to establish a partnership.
"This project provides an opportunity for us to take a space in the heart of the city and reimagine how we use that public space through experiences, through events, and through bringing people together," said Keenan.
Rubinoff and Keenan struck a deal with the city to lease the land at 28 Bathurst Street temporarily, as they await a greenlight from the province to turn the space into a park. The temporary lease grants them two years before they will need to close down or move somewhere else.
Rubinoff expressed nervousness and excitement over the project, which he describes as "a platform for people to come in and test new things. We have almost 1,000 days to go and take those risks if we want to."
"We want to be different here," said Rubinoff. "It's always about that learning, discoverability piece with consumers in the end. The goal is that every time you come, you're going to see something different."
The market utilizes modular shipping containers, which are becoming increasingly popular for personal and public, especially temporary, use. Shipping containers can be outfitted for retail, office spaces, meeting halls, storage units, and more. They can also be stacked or combined for larger spaces.
Mike Layton, who initially championed the use of the lot as a public space, has expressed excitement over the opportunities that Stackt has to offer. "The notion of using these containers has been around for a while but not at this scale," he said.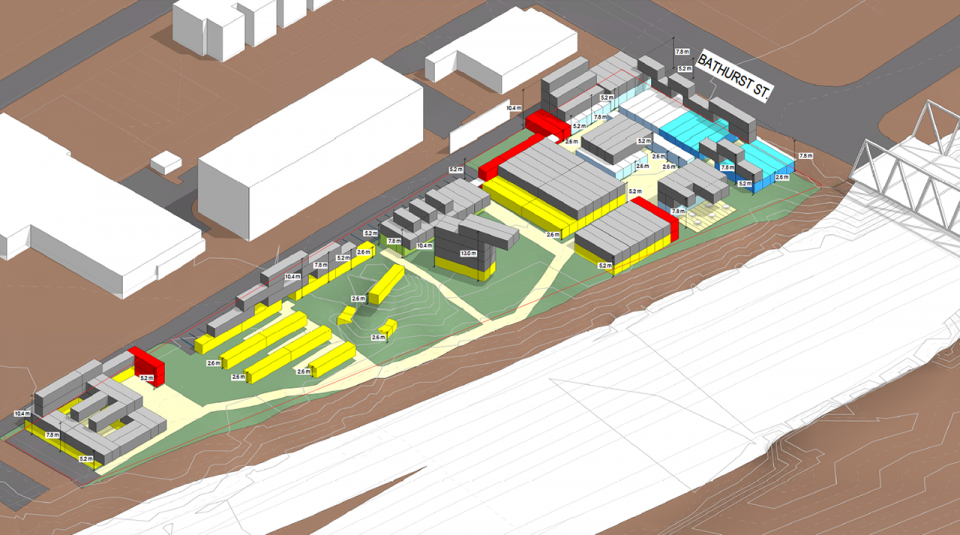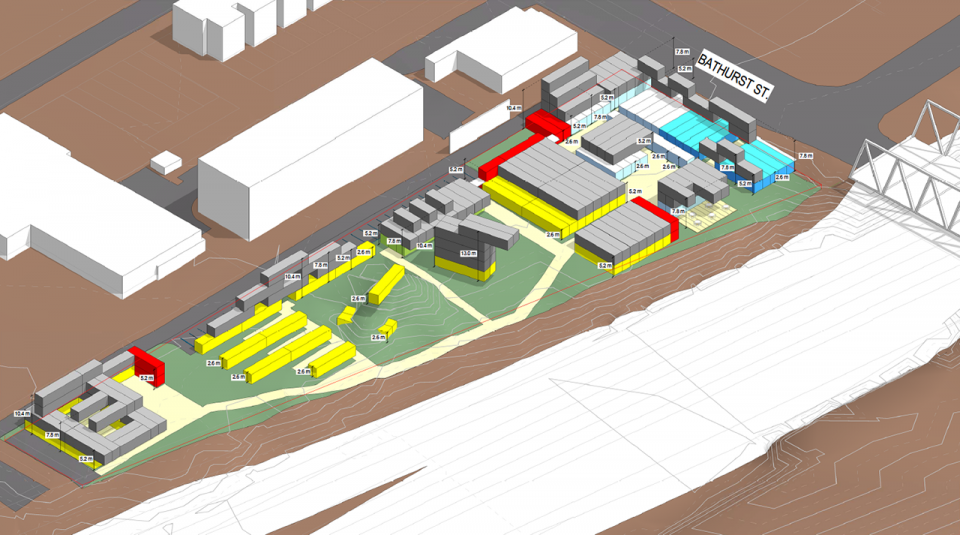 King West real estate agent Naveen Mathew Varghese shared those sentiments. "We've seen developers put in stacks and stacks of condos without seeing great neighbourhoods," said Varghese. "This is really, really good for the neighbourhood."
Companies and organizations partnering with them will receive flexible lease terms and adjustable spaces. The flexibility allows companies to take the plunge and set up shot or plan events without needing to commit long term, whereas companies that do commit to stay throughout the entire two-and-a-half years will exist alongside ever-evolving pop-up shops, brands, food stalls, and more. It also allows companies and small businesses to commit to a lease that fits their needs as well as their budgets.
According to Keenan, it is difficult to compare the lease prices with those of other locations due to the numerous variables such as number and size of shipping containers, lease dates, length of lease, etc. However, he stated that research the two had conducted showed that they were "comparable with the rest of the city."
Stackt boasts a unique setup that is "a little bit different from the traditional model," says Keenan. "Where the trend has gone from a retail perspective is that brands want shorter-term opportunities."
Rubinoff and Keenan are open to the idea of expanding Stackt and creating new spaces and opportunities elsewhere, and they have been approached by other sites interested in developing unused land in the same way.
However, they are taking the time to focus on the project at hand and make sure that it receives the attention that it deserves. "Our focus is on this project first and foremost," said Keenan. "We only have the space for a limited amount of time. We want it to be inclusive, and I say that in terms of: we want to work with the city in defining what it is." Residents can look forward to the market opening this spring.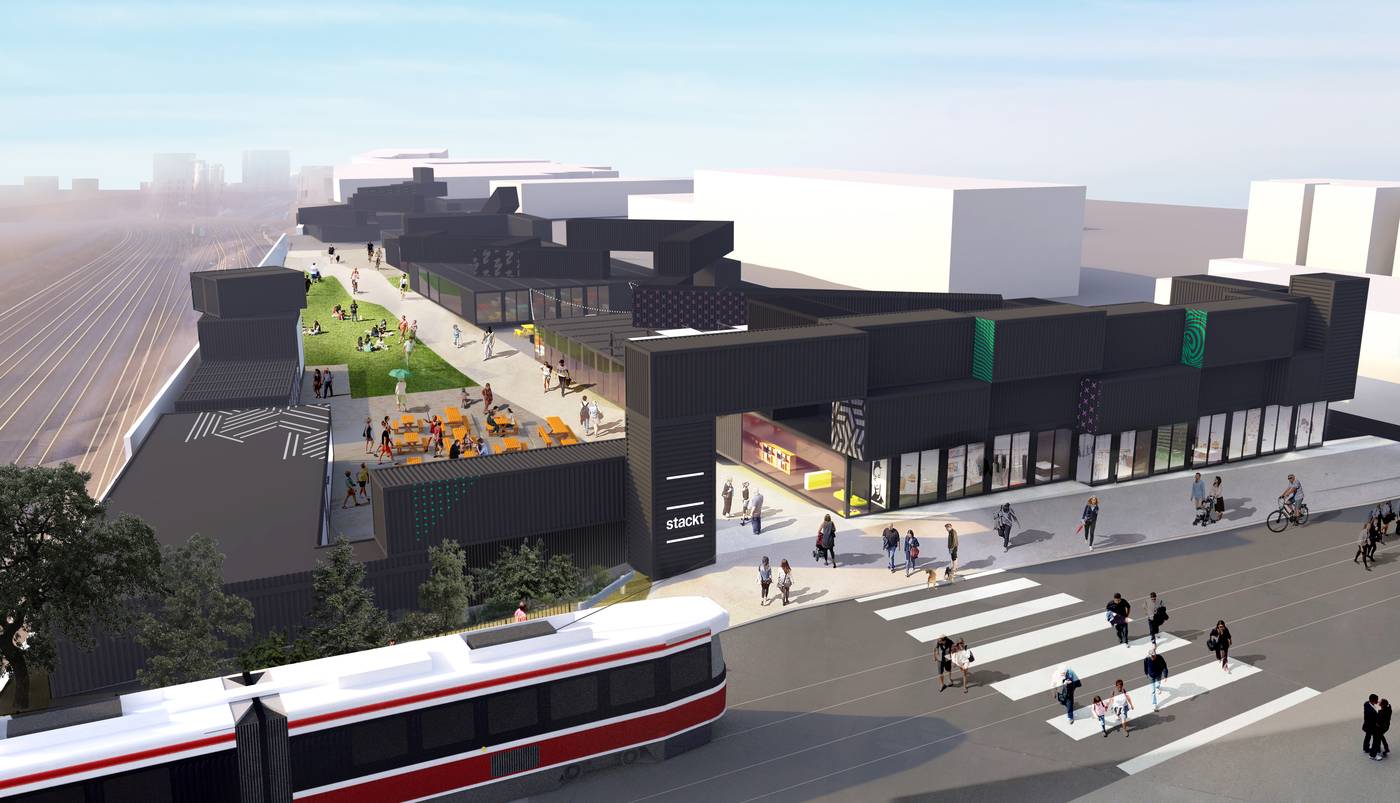 Sources: