An industry index that measures such data as new orders, production output, and employment finds that the manufacturing sector in Canada slowed in May, as export growth slowed. Gains in output were at their weakest since August 2013. The RBC Canadian Manufacturing Purchasing Managers' Index (RBC PMI), a monthly survey of trends in the manufacturing sector, was 52.2 in May, down from 52.9 in April. An index of 50 is considered neutral. A reading of 55 is considered to be consistent with GDP growth in the 3 per cent range.
The senior vice president and chief economist for RBC, Craig Wright, attributes the relatively poor reading to "sluggish global growth." Things will improve, he believes, with "easing economic uncertainty, improving growth prospects in the US and a more competitive currency." In the United States, the Institute for Supply Management manufacturing index reached a five-month high in May. However job creation in the US in May was well below forecasts.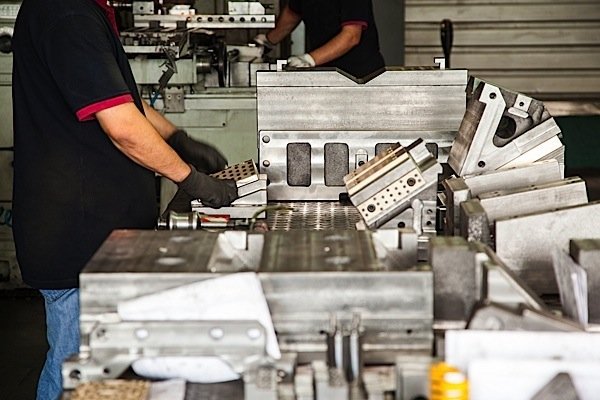 The rate of new order growth in the manufacturing sector was unchanged from April, but that was already the weakest in thirteen months. At the same time, order backlogs eased, in part as a result of increased hiring, which edged up.
As output slowed, input buying followed. The rise in purchasing activity is described as marginal in May. Stocks of finished goods decreased for the first time in seven months.
Meanwhile, the Conference Board of Canada, which also measures the Canadian economy each month, finds that the economy has become, at least in the short term, more dependent on commodities. April's composite leading index was up 0.4 per cent, based on higher resource prices. For the eighth consecutive month, resource prices were higher on the Toronto Stock Exchange.