A decline in manufacturing is largely responsible for a slide in production capacity for Canadian industries in the fourth quarter of 2012, Statistics Canada reports. Industries operated at 80.7 percent of their production capacity, down from 81.1 percent in the third quarter. These were the weakest two quarters since the 2008-2009 recession. The 2.1 per cent decline in the manufacturing sector was partially offset by gains in non-manufacturing, the report says.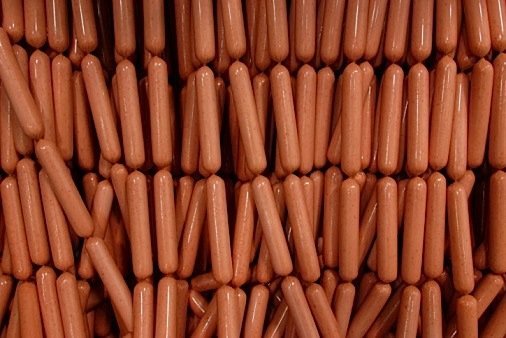 The decline in the manufacturing sector, which operated at 80.2 per cent of its capacity, was largely attributable to transportation equipment manufacturing and food manufacturing, though most other industry groups were also down. Of the 21 major groups in the manufacturing sector, 14 reduced their capacity utilization.
Transportation equipment manufacturers cut capacity utilization by 3.5 percentage points to 88.9 per cent. Among motor vehicle manufacturers, real GDP shrank 5.2 per cent, partly the result of longer-than-usual shutdowns in the industry.
Food manufacturers experienced the largest quarterly capacity use decline ever, falling from 78.1 per cent in the third quarter to 73.8 per cent in the fourth quarter. Sharply reduced output of meat products was a key factor in the decline.
Lower production of agricultural, construction, and mining and oil and gas field machinery pushed the machinery industry's capacity utilization rate down 3.5 percentage points to 81.5 per cent.
In the fabricated metal products industry, capacity use fell from 83.5 per cent to 80.0 per cent as a result of weaker demand for metal work.
Capacity utilization was higher in the petroleum and coal products manufacturing industry and, to a lesser extent, the paper, chemical products and wood products industries.
There was widespread increase in capacity in the non-manufacturing sector. Crude petroleum extraction pushed the oil and gas extraction industry's capacity up 2.2 percentage points to 85.7 per cent.
Metallic and non-metallic mineral mining pushed the mining and quarrying industry's capacity utilization rate up to 60.8 per cent.
And growth in all types of construction pushed the construction industry's utilization rate up 0.8 percentage points, to 79.9 per cent capacity.
Nevertheless, the annual capacity utilization of Canadian industries rose 1.3 per cent in 2012, to 81.0 per cent. This was the third consecutive annual increase. In the  manufacturing sector, the gain was 1.9 per cent, compared to 2011. On a year-over-year basis, the largest gains were seen in the transportation equipment manufacturing, textile mills and wood product manufacturing industries.