Elon Musk may be leading the call to ban killer robots, but there are definitely life-endangering situations where robots are a must. In dangerous situations such as firefighting or bomb disposal, where the site may be literally explosive, sending in five or six semi-smart robots may not only put out the fire faster, it could save lives. Firefighting robots are not about putting firemen out of a job; they're about saving lives in extreme situations. Innovative engineers are literally saving lives with robot technologies.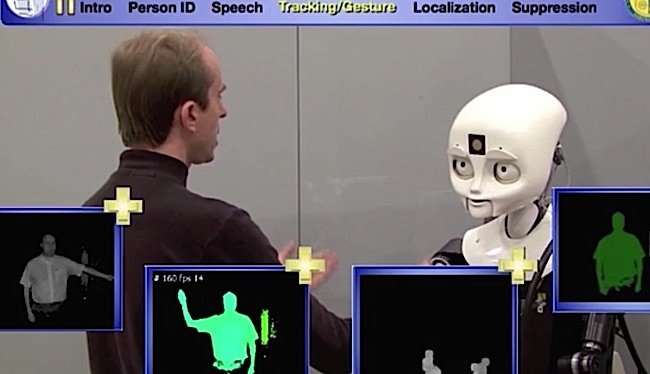 Particularly in chemical plants, armed forces situations and other hazardous areas, robots may literally be the go-to solution. For this reason, the Navy — who often deal with weapons and inflammable materials — is aggressively developing a fully autonomous firefighting robots for shipboard use.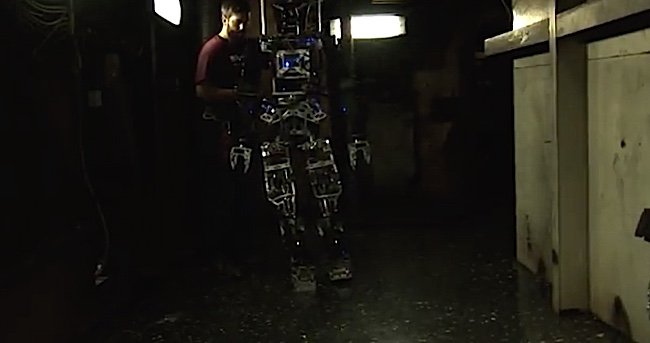 SAFFiR — Shipboard Autonomous Firefighting Robot
Unlike other fire-fighting robots, SAFFiR stands upright on two legs, like a human, with two arms and grasping hands. First tested in 2014, SAFFir continues to develop, with algorithms being developed by Professor Dmitry Berenson, Ph.D., Worchester Polytechnic Institute — under a $600,000 award from the Office of Naval Research.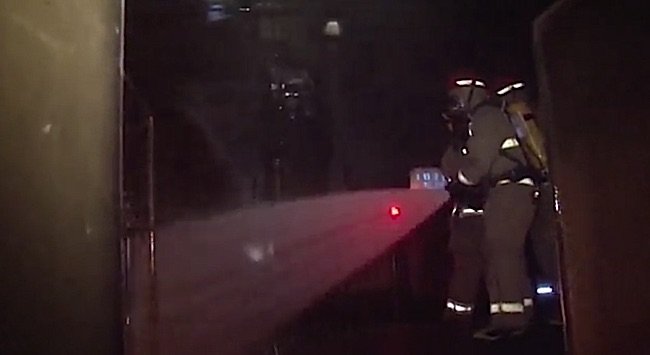 In initial demonstrations by Virginia Tech, SAFFiR was able to locate, walk up to a fire (too close for humans), manipulate and pick up a fire hose, and put out the fire. The new algorithms will allow more complex movements, including the tricky footing on board a ship in a storm.
Remote-controlled robot firefighters
Remote controlled robot fire-fighting equipment is already in use, usually controlled remotely, from a safe distance, by an operator, and often running on all terrain tracks that can even climb stairs. When combined with another remote tech, such as camera-equipped drones, they can effectively remove the risk from explosively dangerous fire-fighting situations.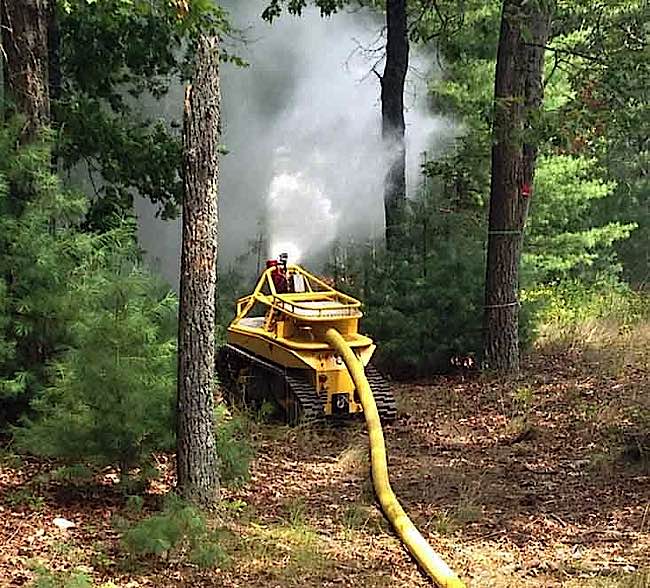 The Thermite T3.0, for example, shoots an impressive 1000 gallons of water per minute at 150 psi. Also equipped for foam, the robot can go in closer to fires than humans — even humans equipped with special suits. Three or four of these can battle even a chemical fire, without hazard to human life.  They can also literally navigate difficult terrain thanks to track-propulsion, and into small spaces due to a relatively tiny footprint.

The majority of these robots are still remotely controlled — basically an extension of an expert human firefighter. But, new firefighting robots, such as the SAFFiR, are in development that will be either autonomous or semi-autonomous.