The Canadian government announced today that Vancouver Shipyards will be building up to ten new "large, non-combat ships" for the Canadian Coast Guard, at an estimated cost of $3.3 billion. Vancouver's Seaspan Shipyards was chosen through the government's National Shipbuilding Procurement Strategy (NSPS). Seaspan has already been awarded contracts worth $8 billion under the NSPS.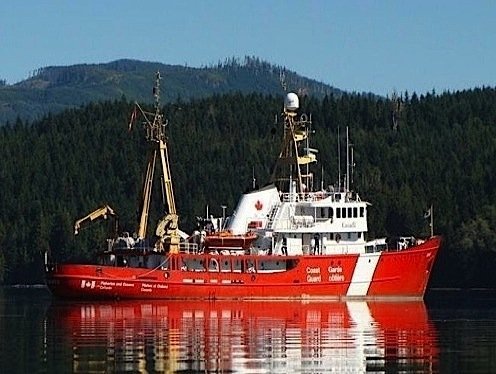 This new investment will enable the Coast Guard to acquire up to five Medium Endurance Multi-Tasked Vessels and up to five Offshore Patrol Vessels. The former are described as large, shallow-draught vessels, approximately 65 metres long and capable of staying at sea for up to four weeks. They will be used primarily for the deployment, recovery and maintenance of aids to navigation. They will also be capable of search and rescue, fisheries management and environmental response.
Offshore patrol vessels are larger, with a length of 75 metres and the capacity to remain at sea for up to six weeks. Their use will be primarily in the fisheries protection, as well as in search and rescue and environmental response.
The minister of public works, Diane Finley, announced the work, saying that the NSPS was contributing to economic growth in the country and providing long-term jobs. A statement from the minister's office says that the NSPS is in its fourth phase, with ships' designs being finalized and the shipyards undertaking infrastructure upgrades necessary to do the work. The total budget for the NSPS is $38.3 billion. It will generate $2 billion in economic benefits per year, according to the minister.
According to the Vancouver Sun, the announcement was a "huge surprise" for the shipbuilding industry in Vancouver, though Seaspan Shipyards has already spent $200 million upgrading its facilities to do work on previously awarded government contracts. With today's announcement, the total number of ships being built in Vancouver for the Coast Guard and the navy rises to seventeen. Up to 4,000 workers will now need to be hired by Seaspan to build the additional vessels.