Clean technology is quickly becoming one of the most pivotal resources on planet Earth, as non-renewable sources run low and the focus switches to a crack down on harmful pollution. In short, clean technology is defined as a process or product that involves reducing negative environmental impacts by improving energy efficiency, reducing waste, and using as few non-renewable resources as possible.
In the green and clean technology, geosynthetics is a relatively unknown quantity amongst the majority of the population. When it comes to solar panels, wind turbines, and hydropower, most people in the street will know what you're talking about if you strike up a conversation. However, for such a prevalent and readily-used piece of technology, geosynthetics remain somewhat under the radar.
There are a number of different uses for geosynthetics, but the general idea is to stabilize terrain and solve engineering dilemmas. The polymeric products come under eight main categories, geotextiles, geogrids, geonets, geomembranes, geosynthetic clay liner, geofoam, geocells, and geocomposites. They are used in almost every roadway across Canada, as well as underneath sports field surfaces to help with water drainage without soil loss. Geosynthetics can also be deployed to prevent soil contamination beneath landfill sites, reinforce steep hills, and to assist with erosion control, retaining structures, canals, dams, mining, airfields, railroads, embankments and much more.
So, what exactly do each of the geosynthetics do?
Geotextiles – Synthetic fibres weaved, knitted, or matted together to act as a porous material for liquid to flow over. There are over 100 applications, but they are mainly used for drainage, filtration, reinforcement, and separation.
Geogrids – Polymers assembled as a grid and stretched in one, two, or three directions to act as reinforcement materials.
Geonets – Formed of parallel sets of polymeric ribs in order to function as a drainage material for both liquids and gases.
Geomembranes – Thin sheets of polymeric material that are used to line the bottom of storage facilities such as reservoirs or landfill sites for containment.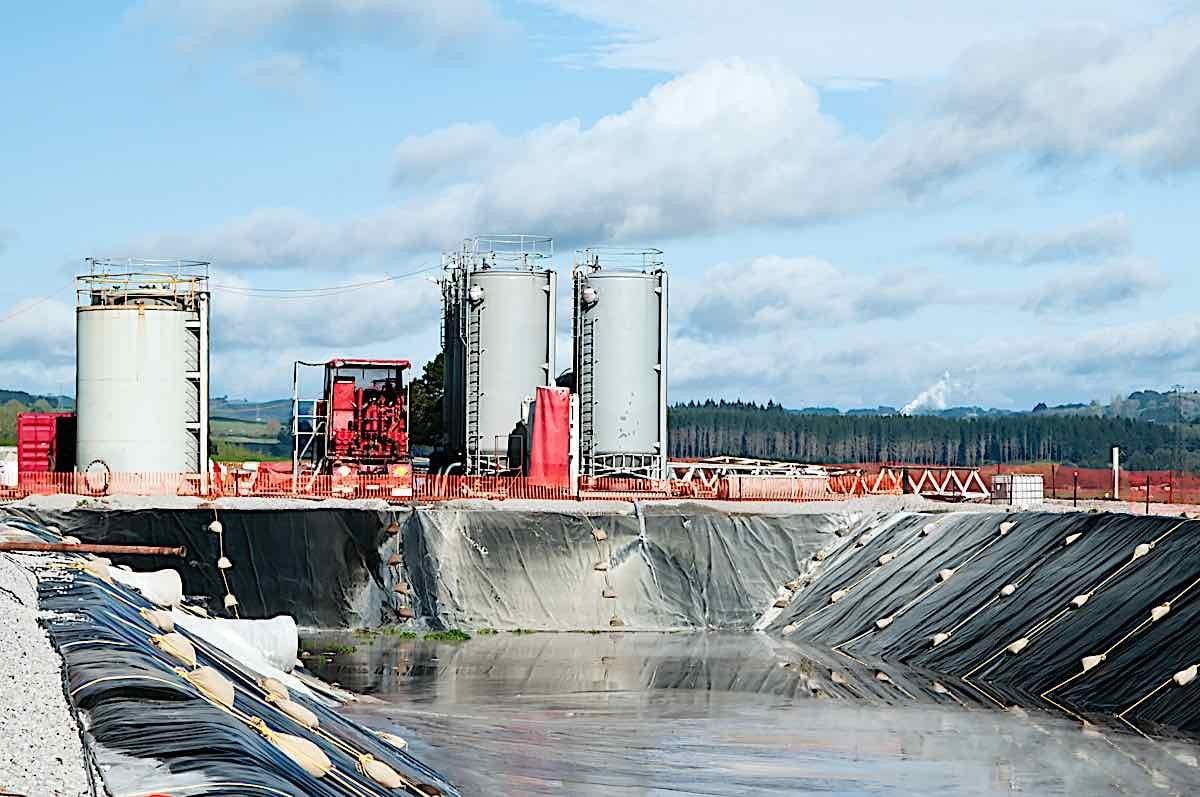 Geosynthetic clay liners – Thin layers of bentonite clay that can be found between two geotextiles or bonded to a geomembrane. This can then be used for containment, particularly in transportation, hydraulic, geotechnical, and private development situations.
Geofoam – Created by turning polystyrene into a foam, which can then be processed into lightweight blocks. These can be stacked for lightweight fill across a variety of applications.
Geocells – Come in the form of 3D honeycomb cellular structures that can be used to reinforce slopes and to retain soil.
Geocomposites – A combination of the following: geotextiles, geogrids, geonets, and/or geomembranes. This can then be used for containment, drainage, separation, reinforcement, and filtration.