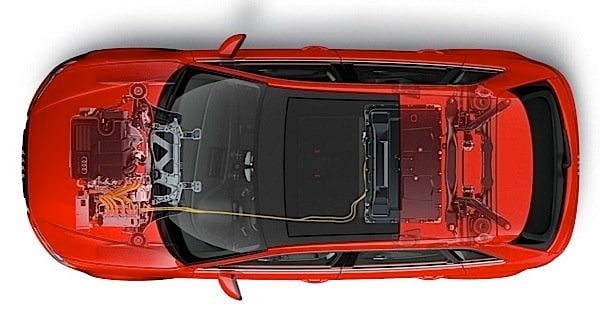 The 2015 Green Car of the Year was the all-electric BMW i3, taking the award given by Green Journal and voted on by auto journalists and environmental advocates and given out at the Los Angeles Auto Show in November each year. It was the only EV in the running. Writers agree that BMW went above and beyond in its sustainability efforts with the i Series cars. Efficiency in the motor and lightweight materials combine to give the BMWi3 an impressive fuel efficiency rating of 124 miles per gallon equivalent.
This year's short list has been released and it does not include any TDI models (turbo- charged direct injection) as Volkswagen continues to deal with the emissions scandal (inevitably dubbed "Dieselgate").
The Audi A3 Sportback e-tron, is from the Volkswagen Group luxury division. A plug-in hybrid, the A3 is currently priced at US $37,900, and some auto writers believe it will be a hit in the US market at that price. The five-door small wagon has a range of at least nineteen miles in pure electric mode and performance to spare at 204 HP.
The Chevy Volt has a range of 53 miles in electric mode and 420 miles in total. It is considered a green contender because Volt drivers tend to drive mostly in electric mode, using the gas as backup when the battery dies.
The Honda Civic is neither an electric vehicle nor a hybrid. It is just a more fuel-efficient version of the model, with lighter weight and other upgrades. Honda is aiming at 40 miles per gallon in standard gasoline mode, which is how it qualifies as a "green" contender.
The Hyundai Sonata Hybrid does even better than that, getting 27 miles of range in electric mode and an equivalent rating of 99 miles per gallon.
The 2016 Toyota Prius is reported to get better mileage than previous models, with some saying it could be as high as 60 miles to the gallon with a lithium-ion battery option. This fourth generation Prius is also reported to be sportier and more streamlined than its predecessors.
The winner will be announced at the LA Auto Show next month.