A new handheld surface-scanning biosensing device could eventually revolutionize bacteria detection in the food industry. Researchers at Auburn University in Atlanta, Georgia, have developed a low-cost contaminant-reading device that can simply be passed over food to determine whether its surface is contaminated with harmful bacteria like Salmonella. The device can be waved over food "in real time" in the field where it grows, in the processing plant, and presumably even in the grocery store.
Devices currently in use require that sensors be placed on the object to be tested for bacteria, and they are slow to give results.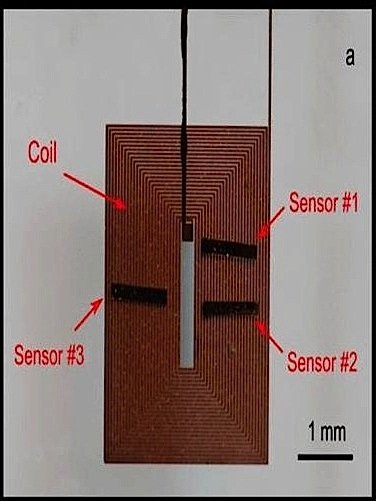 The Auburn device achieves real-time bacteria detection on food and other surfaces by using a "magnetoelastic biosensor" with a surface scanning coil detector. The coil causes the sensor to vibrate and then detects the resonant frequency signal, which indicates the presence of a specific type of bacteria. The device could also be used to test food processing equipment for bacterial contamination.
The speed of the device, which uses a wireless acoustic wave sensor, is reported to be its biggest advancement over conventional detectors, along with its portability. The device can be waved over the surface of an item without making physical contact.
According to the Centers for Disease Control in Atlanta, food poisoning makes 48 million Americans sick every year and kills about 3,000 of them. One in six illnesses in the US each year is the result of bacteria in food, and Salmonella is one of the most common. Quick detection of bacteria even before the food is shipped from growers to distributors could be of great benefit in cutting down on food-borne illness.
The Auburn research is described in the American Institute of Physics' Journal of Applied Physics.