BHP Billiton, one of the world's top mining companies and producers of commodities such as copper and iron ore, has recently been eyeing automated ships as an alternate method of distributing resources. The plan is to utilize unmanned cargo ships that will carry coal, uranium, and a plethora of other resources the company supplies. Implementation of automated shipping would change the shipping industry as we know it.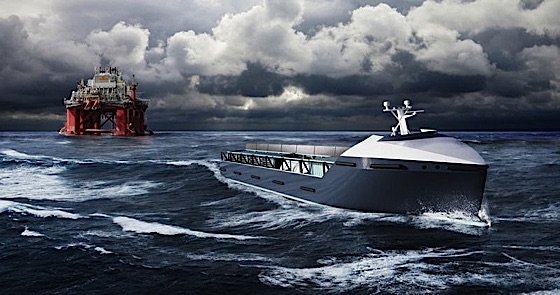 Ghosts ships may become a reality
The company plans to begin implementing these "ghost" ships within the next decade as a move toward safer, more efficient transport of resources. Vice President of freight, Rashpal Bhatti, recently discussed these plans, as well as a global move toward a much more automated future. Bhatti stated, "Safe and efficient autonomous vessels carrying BHP cargo, powered by BHP gas, is our vision for the future of dry bulk shipping."
With 1500 annual voyages equaling the distance of 29 trips from the earth to the moon, the shift toward automated, unmanned vessels could significantly cut down on the amount of people needed to ship resources.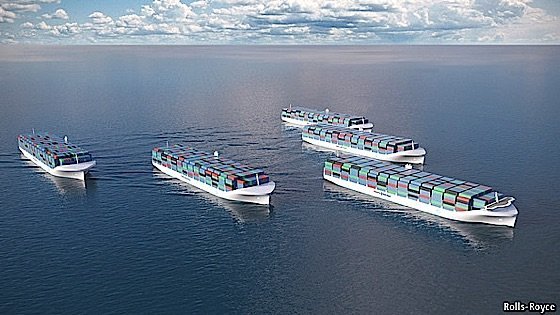 Bhatti also stressed the company's desire to improve safety by "removing people from dangerous tasks and more data-driven decision-making" and instead focus manpower on jobs that require more skilled labor, strategy, and other tasks that are not quickly and easily completed by technology.
According to Emilie Ditton, a Sydney-based research director for IDC Energy Insights, who recently discussed BHP's plans with Hellenic Shipping News, the move is a logical extension of technology running globally from mines to ports, allowing for quick response to customer demands. She also cited a recent growing "desire of mining companies to seek out opportunities for innovation."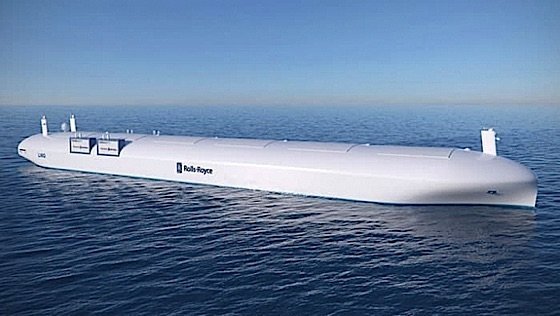 BHP is not the only company interested in utilizing automated technology in global transportation and shipment. In an April 2015 address in London, Rio Tinto's chief executive, Sam Walsh, said, "Operating in a global market has always presented cyclical challenges, and we have worked hard to stay ahead of the sector. In today's environment, more than ever, it is essential that we remain one step ahead." He went on to say:
"We now have 57 driverless trucks in operation, delivering more tonnes on less fuel, and the trials have begun on the world's first autonomous, heavy-haul railway."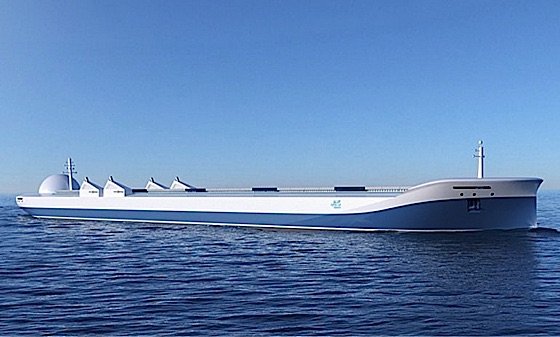 In the two years since the address, the company has continued to grow. They now have a fleet of approximately 76 driverless trucks and have implemented autonomous trains, and they plan to fully deploy the latter within the next year. According to a June article in Industry Week, iron ore executive Chris Salisbury sees the change as a natural progression stemming from rapid growth in technology and innovation. BHP's continued work with partners and companies around the world to implement safer, greener technologies in new and innovating ways will revolutionize the global market.
Employment concerns, safety concerns
Though fears have emerged that it will disrupt the shipping industry and put traditional ships and operators out of business, the company views the move as a natural and necessary progression and is hopeful that the benefits will far outweigh any risks. Furthermore, with the implementation of new and improved technology capable of handling the more gruelling and dangerous jobs in our place, perhaps new opportunities for work in other areas will become available. As technology advances and new devices are invented, more manpower will be needed to improve, repair, and maintain them; and the intelligence necessary to discover and invent new technology will always be needed. With that in mind, companies like BHP continue to strive for a better, ever-changing future full of possibilities.
For a related story on driver-less robot garbage trucks:
Volvo aims to put garbage collectors out of work with autonomous robot garbage trucks