Engineered Design Milestone: Toyota's Hydrogen Fuel Cell Technology eclipses competitors  for 623 mile range in a zero-emissions automobile.
In a massive victory for the hydrogen vs. electric battery debate, the Toyota Mirai broke the world record for driving on one fill of hydrogen with 623 miles (1,003 km) in late May. [1]
Toyota beat the previous record, held by the Hyundai NEXO, by a whopping 483 miles (778 km). [1]
An independent authority certified the distance and consumption, and the four drivers who completed the journey used public roads south of Paris. [2]
According to Toyota's press release, the journey began on Wednesday, May 26, 2021, at 5:43 am local time at the HYSETCO hydrogen station in Orly, France. [2]
Frank Marotte, CEO of Toyota France, said, "It's an amazing challenge that we achieved with the new Mirai… With Toyota's ambition to go 'Beyond Zero' in mind: take a seat for the future." [2]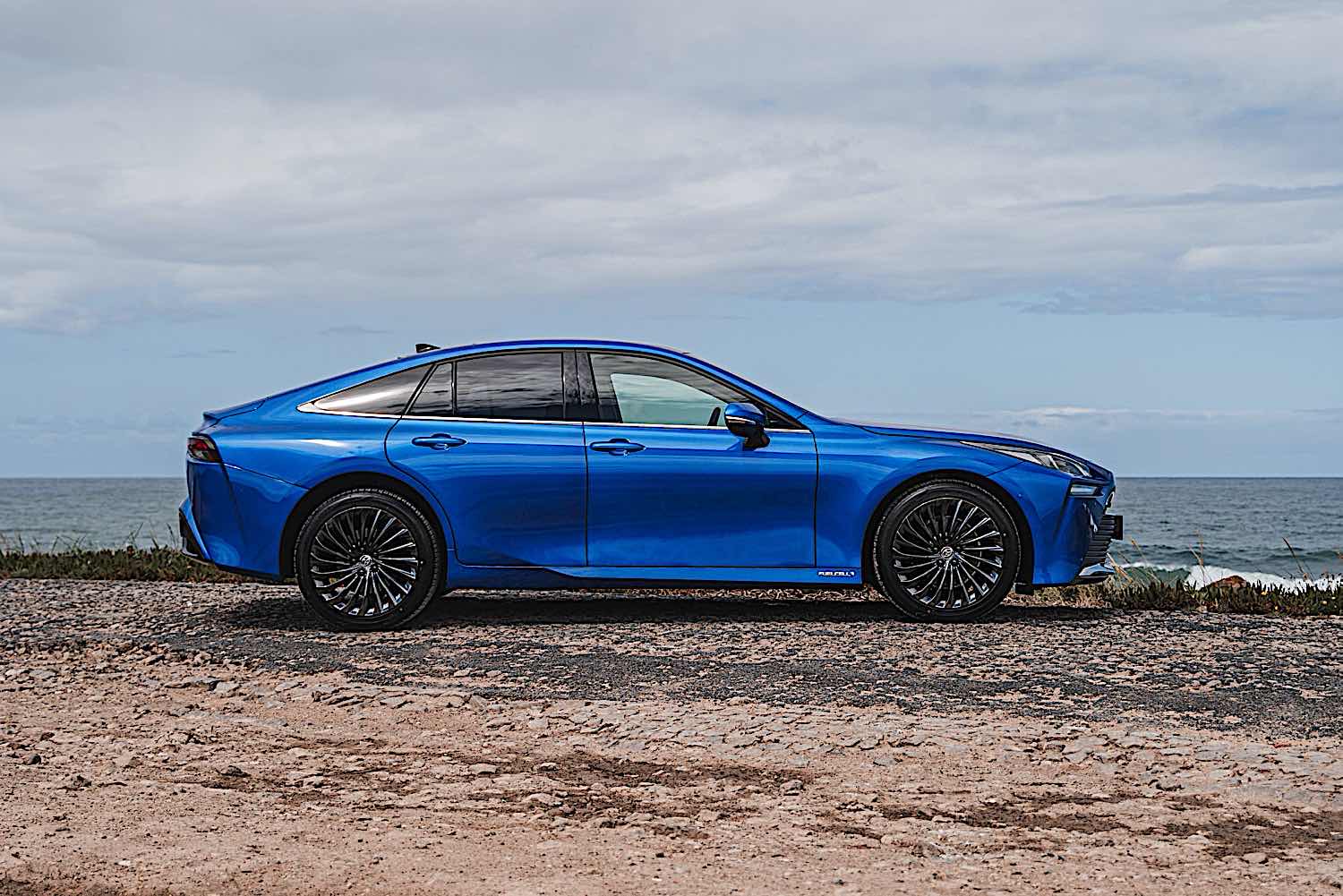 Beyond Zero – Long Distance Driving with Zero Emissions is the Future of Green Energy
In an attempt to demonstrate the power and possibilities of hydrogen fuel cell system technology, Toyota used green hydrogen for the record attempt. [2]
The Toyota Mirai's average fuel consumption was 1.21 lbs/62 miles (0.55 kg/100 km), with a storage capacity of 5.6 kg. [1] [2]
When the Mirai pulled aside at the end of its expedition, it still had a remarkable 5.5 miles (9 km) of range remaining. After only five minutes, the Mirai was completely refueled and ready to go again. [2]
The drivers applied the Toyota Mirai's "eco-driving" style and, otherwise, used no special techniques that everyday drivers couldn't use. [2]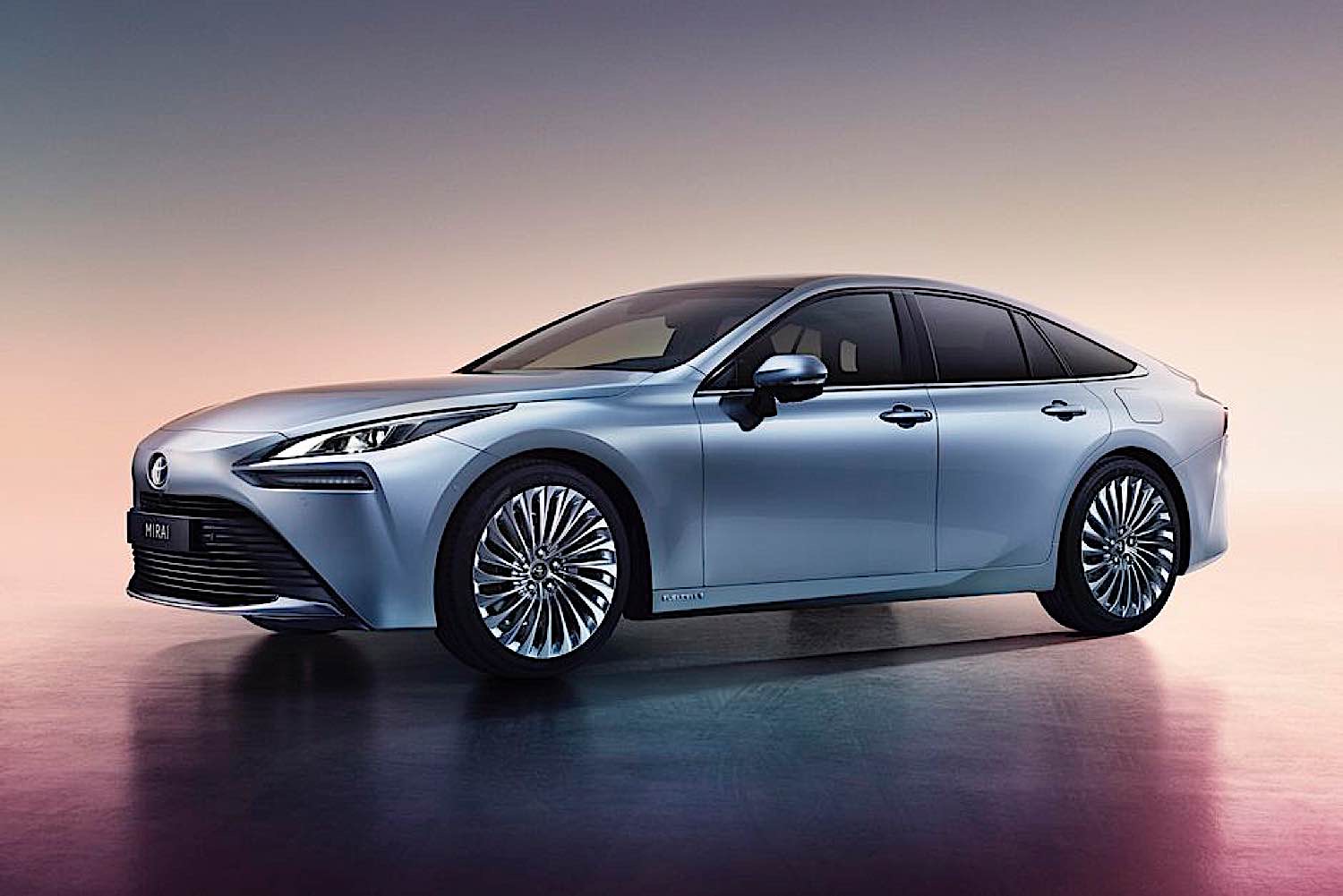 The four drivers of this historic project were:
Victorien Erussard, founder and captain of Energy Observer
James Olden, engineer at Toyota Motor Europe
Maxime le Hir, Mirai product manager
Marie Gadd, PR manager of Toyota France
Automotive Engineering – What Now?
While electric batteries aren't going anywhere anytime soon, this is fantastic news for hydrogen fuel cell system technology.
Victorien Erussard, founder and captain of Energy Observer and one of the drivers, was very happy to take this challenge, saying, "Toyota has always been at the forefront of hydrogen innovation and our collaboration gets stronger year by year." [2]
Erussard also said of Toyota France's CEO, "I warmly thank Frank Marotte and his teams to have taken me on this zero-emissions adventure, showing that nothing is impossible, and that hydrogen mobility is here today!" [2]
We can expect to see a wealth of hydrogen power technology soon, and it looks like Toyota is leading the way.
Quick Facts
Increased the world record distance to over 623 miles (1003 km)
Average fuel consumption was 1.21 lbs/62 miles (0.55 kg/100 km), with 5.6 kg of fuel storage
5 miles (9 km) of range remaining after breaking the world record
5 minutes to completely refuel at a 700 bar refueling station
The new Mirai is Toyota's second-generation fuel cell electric vehicle
References