DART Aerospace is launching a new corporate identity, its management said today. The re-launch, which will see the company offer a wider range of products than helicopter parts, is the result of investments in product development and new "organic product lines" that DART will design, manufacture and certify.
The intentions is to simplify what the company offers its customers, management said in a release. Changes to the company's brand are not merely aesthetic and superficial, but go deeper, to the level of the products and services it offers, making them more accessible to customers.
DART has a number of sub-brands, including Apical Industries, DAS, DART Helicopter Services, Geneva Aviation, Red Barn Machine and future affiliates. All will be centralized under the banner of DART Aerospace, a regrouping that will allow DART to grow and offer a much wider range of products than helicopter parts.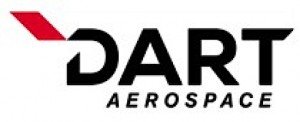 DART Aerospace's official new brand identity launch will take place at the HELI-EXPO 2013 in Las Vegas, March 4–7.
DART Aerospace is a privately held aerospace company with over 600 STCs and 5,000 products. DART offers aftermarket products, accessories, spare parts and tools for civil and military operators, all major rotorcraft OEMs, completion centers and MR&O facilities.
Key products include: flotation systems, landing gears, interior and exterior accessories, cargo expansion, external loads, cable cutters and filters. It delivers time-to-market solutions with customer support in over 120 countries worldwide.