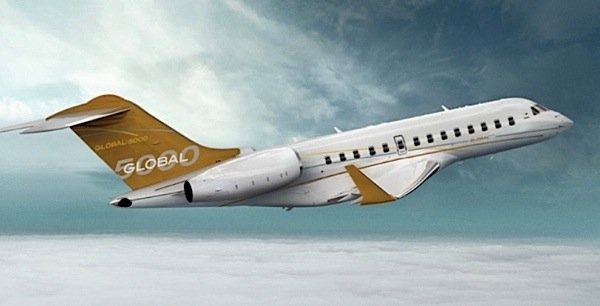 Blaming "short-term softness" in international markets, Bombardier Business Aircraft said it would lay off 1,750 employees in Montreal, Toronto and Belfast, beginning in June and continuing in stages through the first quarter of 2016. The brunt will be borne by Montreal, where up to 1,000 of the workers will be let go. Toronto could lose 480 jobs in the move.
Economic conditions and "geopolitical issues" in some markets such as Latin America, China and Russia have impacted the number of new orders "industry-wide" for large business aircraft, the company said in its official statement about the layoffs. Lower energy prices have particularly impacted Russia, which had been a growing market for business aircraft. As a result, Bombardier will reduce production of its Global 5000 and Global 6000 aircraft
"We have seen an industry-wide softness in demand recently in certain international markets and are taking steps to adjust our production accordingly. We fully understand the impact this will have on our affected employees and their families and we will do everything possible to support them," said 
Éric Martel, President, Bombardier Business Aircraft.
Martel added that despite this setback, the company is well-positioned to be the market share leader in the business aircraft segment. Citing General Aviation Manufacturers Association (GAMA) aircraft deliveries shipment and billing results, Bombardier says it was the industry leader in unit deliveries in the first quarter of 2015 and has been the delivery unit leader for 10 consecutive years "in the segments where it competes."
Ontario's Minister of Economic Development Brad Duguid told CBC news that the company had assured him that the outlook for the manufacture of the Bombardier Global 7000 and Global 8000 business jets remains "very strong." They are both to be manufactured at the Toronto Downsview plant.
Meanwhile, Bombardier continues to work toward the launch of its new CSeries aircraft, which has been delayed several times. The first CSeries planes are set to be delivered next year to Swiss International Air Lines.