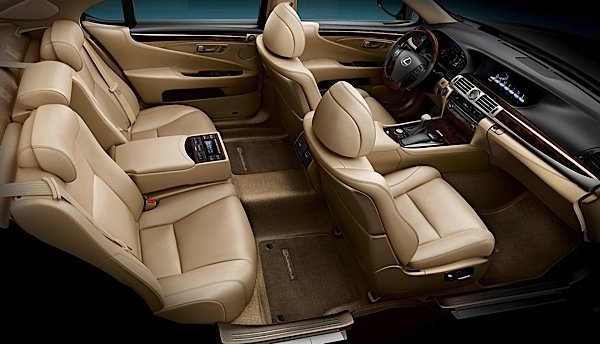 Despite falling sales in Russian and Brazil, which pushed global car sales lower in May, sales of luxury vehicles around the globe are up. In Canada, car sales set a record for the month of May, fueled by a 20 per cent year-over-year surge in the purchases of luxury cars and light trucks, according to the latest Scotiabank Global Auto Report.
Luxury vehicles are the fastest-growing segment in Canada and across many nations this year. In Canada, sales of luxury models now account for more than 10 per cent of the new vehicle market, the report says. "Purchases are being driven by rising household wealth . . . which is being buoyed by strong equity market performances across much of the globe and ongoing house price appreciation." Household wealth in Canada advanced by 8.5 per cent in the twelve months ending March, 2015.
Lower gasoline prices have also provided a big boost to Canadian luxury volumes so far this year, spurring purchases of large luxury SUVs. Through May, sales of these models have surged 87 per cent year over year. and now account for 3 per cent of overall luxury sales.
The luxury auto market is also being buoyed by a proliferation of new models, especially luxury light trucks. Purchases of luxury light trucks have surged by more than 11 per cent per annum in the past five years, nearly triple the advance in luxury car volumes. While this is part of a global shift towards larger and more spacious vehicles, sales of luxury light trucks in Canada have advanced at more than double the pace of mass-market models.
A proliferation of new models, especially light trucks, in the luxury auto market is also driving sales. Luxury truck sales have increased by more than 11 per cent per annum in the past five years. nearly twice as much as luxury car sales. Sales have been strong in every region of the country except in Newfoundland and Labrador, with British Columbia leading.
Demographically, it is baby boomers who have been buying most of the luxury vehicles until now. Car makers are working to attract younger buyers, however, by bringing luxury to small- and medium-sized vehicles, with safety and high-end options at an affordable price, the report says. The key demographic of 30–49-year-old Canadians will exceed those aged 50–69 years by 2017. By the end of the decade, there will be ten million in that younger age group, compared to 9.8 million in the older group.