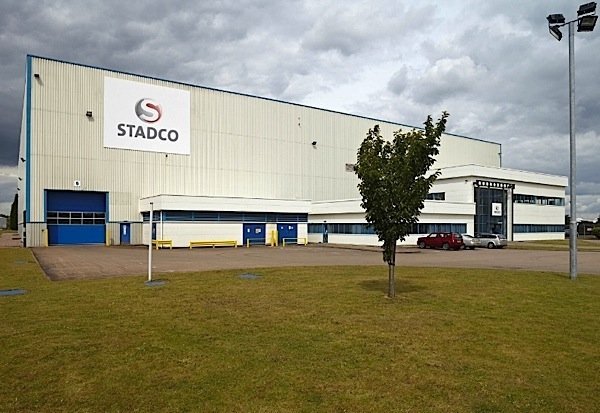 Magna International continues to implement a policy of strategic acquisitions with the announcement that it will acquire British supplier Stadco Automotive Ltd. In a statement, Magna said that Stadco has industry-leading expertise in the supply of steel and aluminum stampings as well as complex vehicle assemblies for customers including Jaguar Land Rover, Ford, and General Motors. The company has four manufacturing facilities in the UK and one in Germany, employing 1,400 people.
The president of Magna operating unit Cosma International said that Stadco's Body-in-White expertise complements their own capabilities in the body and chassis market. Body-in-White refers to the stage in auto manufacturing when the car body's sheet metal components have been welded together, but moving parts, from doors and hoods to motor, chassis sub-assemblies and trim have not been added.
In July, Magna announced its intention to acquire the German transmission giant, Getrag, for $2.5 billion. In an interview with just auto at the International Auto show (IAA) in Frankfurt in September, Magna's Chief Technology Officer Swammy Kotagiri said that the company wanted to be seen as an innovative supplier, one that was continuing to evolve "into the next generation." The powertrain is one area in which rapid evolution is occurring, he said, and the acquisition of Getrag was therefore a natural addition to Magna's portfolio. Getrag produces about 5 per cent of the world's supply of transmissions, the rest being built by the automakers. Magna wants to be a global leader in the powertrain area. It expects to pick up more business in this area as more automakers outsource to companies like Magna.
Magna is the only company, according to Kotagiri, with such a broad portfolio in the auto supply base. The key message the company wants to project is that "we understand the automotive industry and how to make products smarter, safer, cleaner and lighter."
The Stadco acquisition is expected to close before the end of 2015.